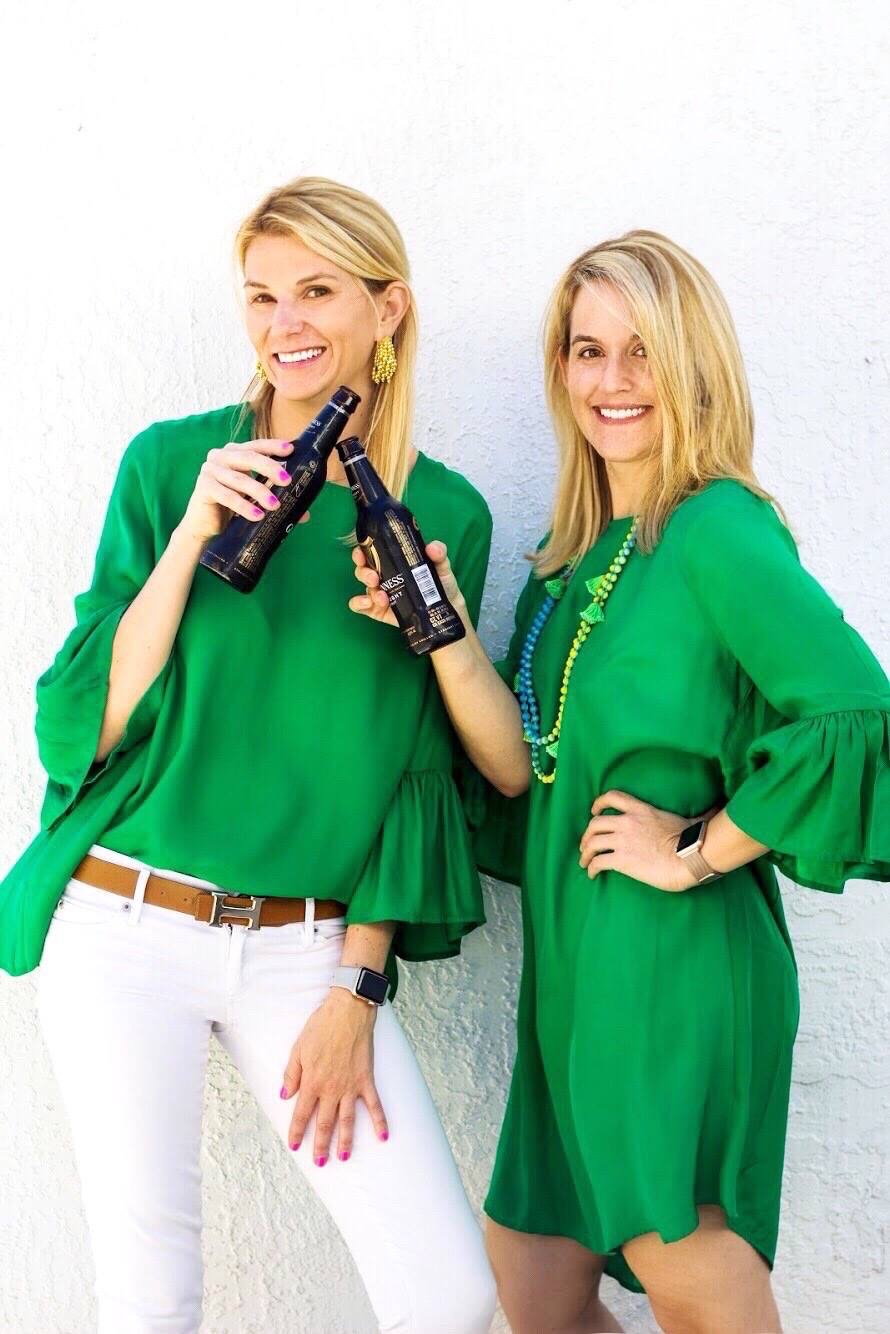 SLEEVES : AN EXPLAINER
Wait….. sleeves? Hmmm, what a boring topic - only it turns out to be NOT so boring!
Sleeves did used to be boring, just kind of a cloth extension straight out from the shoulder because your arm had to go somewhere. But about 700 years ago some clever seamstress (it had to be a woman, what guy would think of this!) realized that sleeves could enhance the look of a garment and could serve a purpose other than keeping your arms warm. And, as an additional innovation, sleeves were made separate from garments to allow fashionable folks to change their look, a kind of medieval mix'n'match!
SO, WHAT ARE THE OPTIONS?
In modern times the sleeve has become one of the most variable and interesting parts of a dress or blouse.
Sleeves vary in length as well as shape, starting with sleeveless, through cap, short, elbow length, 3/4, to wrist length and even beyond, with statement sleeves long enough to cause your hands to play peekaboo!
And please remember that all descriptions are subjective - "shoulder" can mean the actual physical shoulder or it can mean a dropped shoulder with a puff sleeve starting halfway down the upper arm!
An extensive terminology has evolved to describe the sleeve, with specific names referring to certain shapes, styles and lengths.
Here are a baker's dozen of the most common types of sleeves.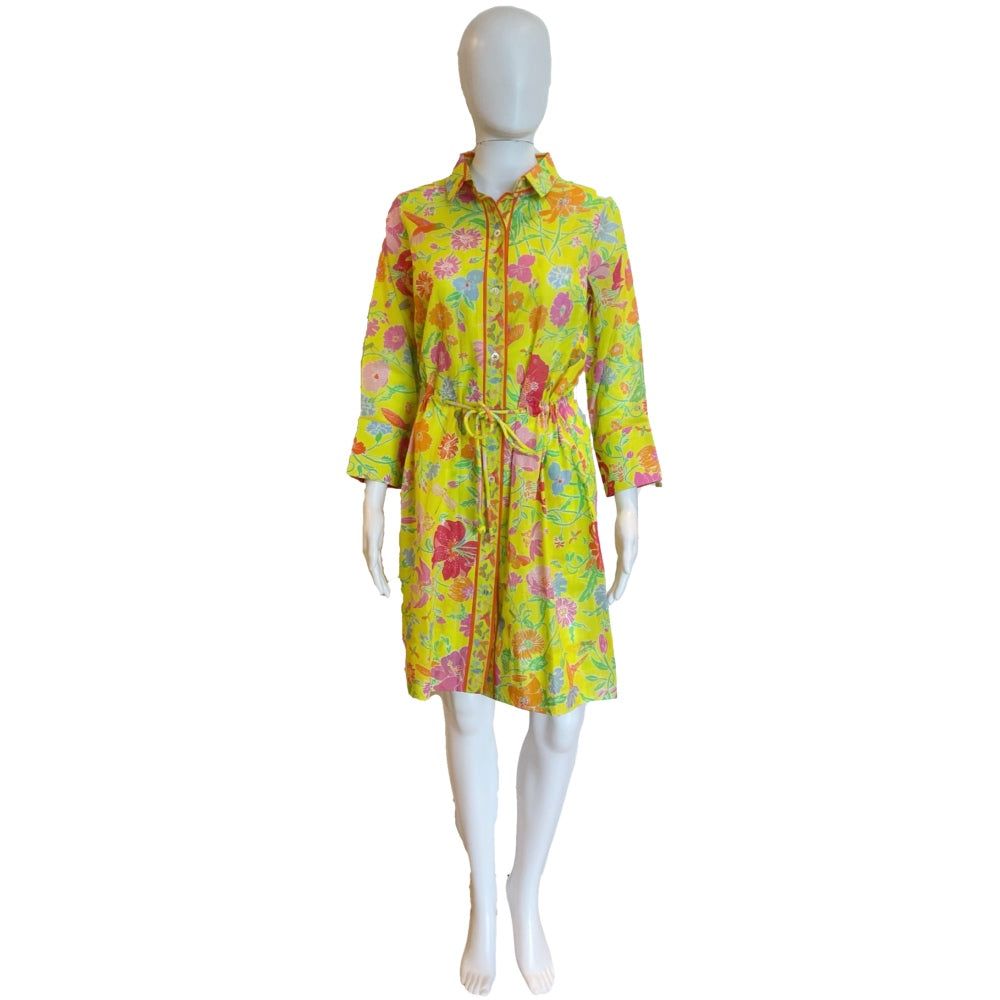 SET IN SLEEVE
Any sleeve that is attached to the garment's armhole and sewn all way round. Most sleeves are set-in.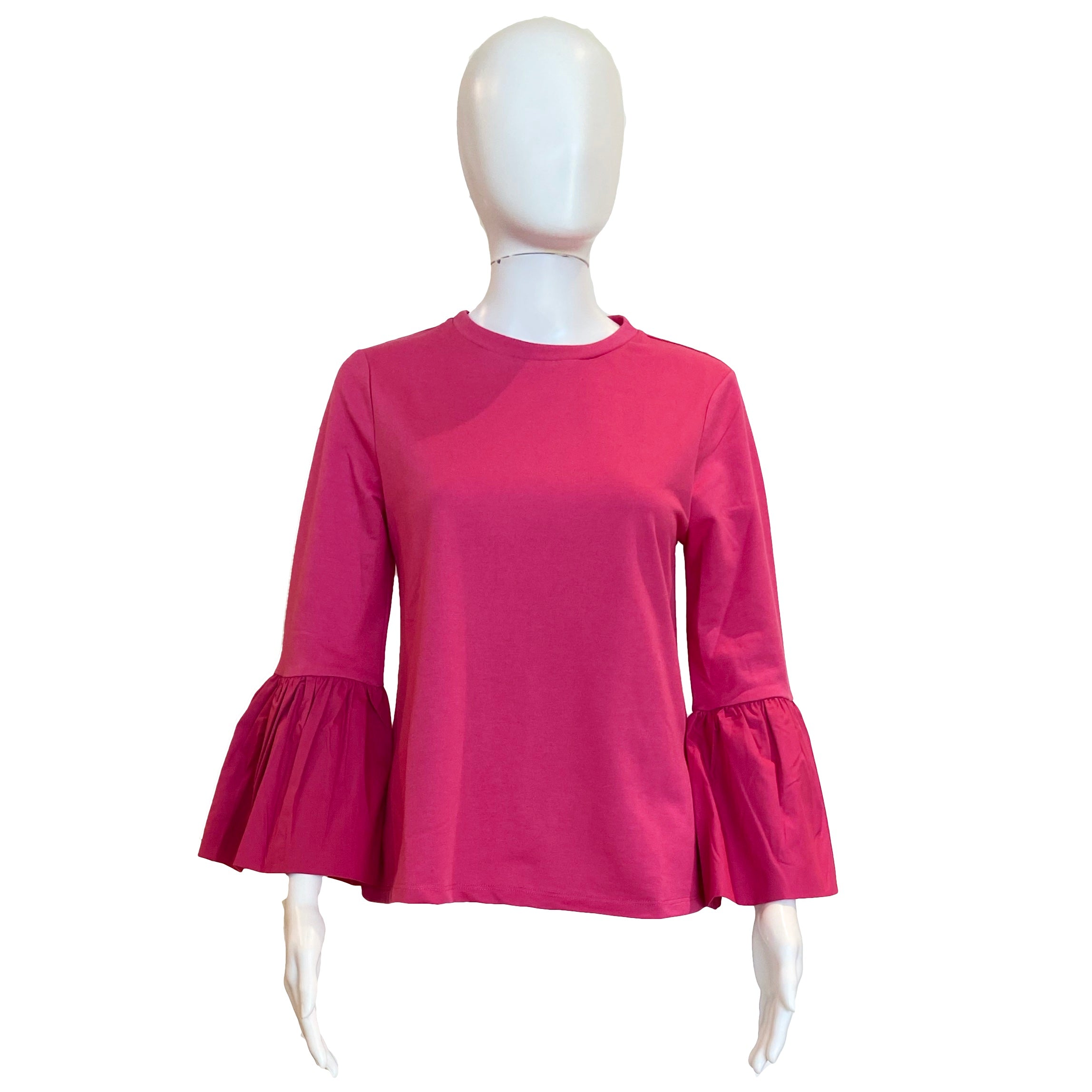 BELL SLEEVE
Fitted around the shoulder and upper arm and flares out to the wrist, like a bell.
CAP SLEEVE
An extremely short sleeve that basically just covers the shoulder. Extended caps are a bit longer.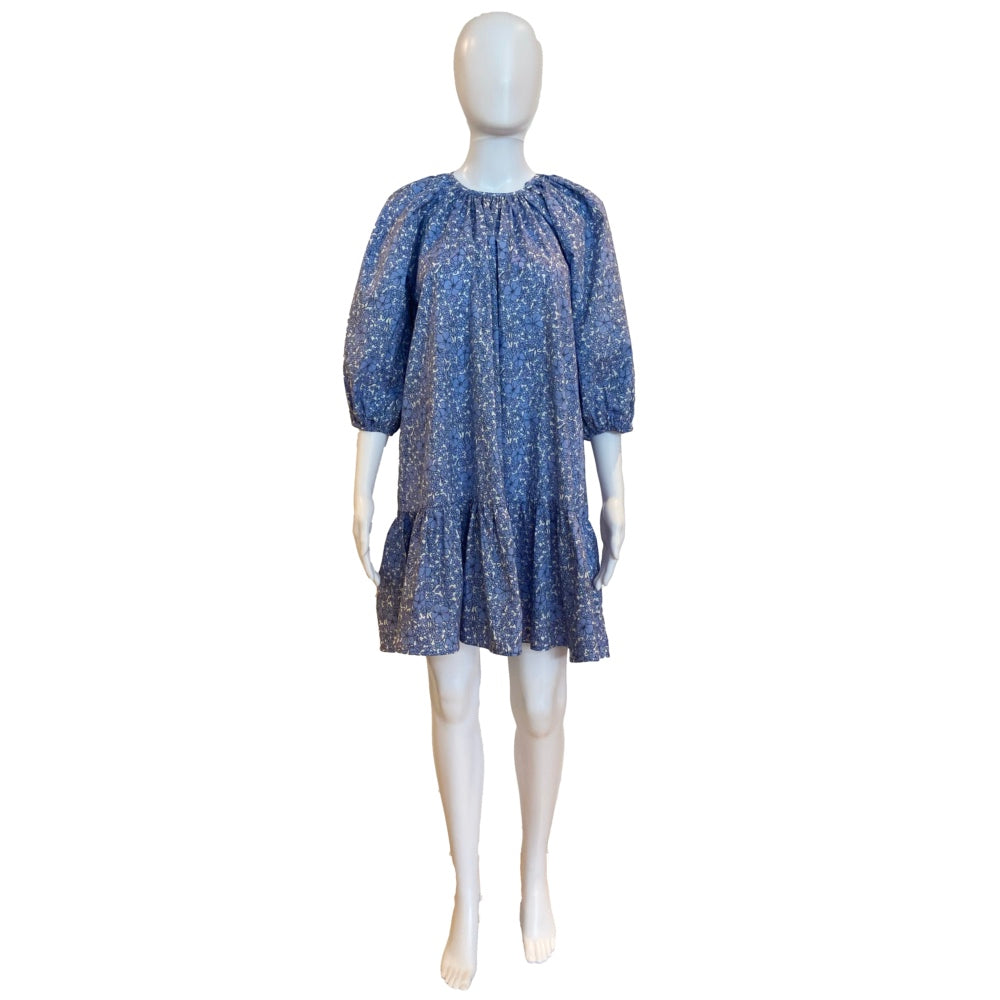 RAGLAN SLEEVE
Extends from a garment's neckline rather than from the shoulder.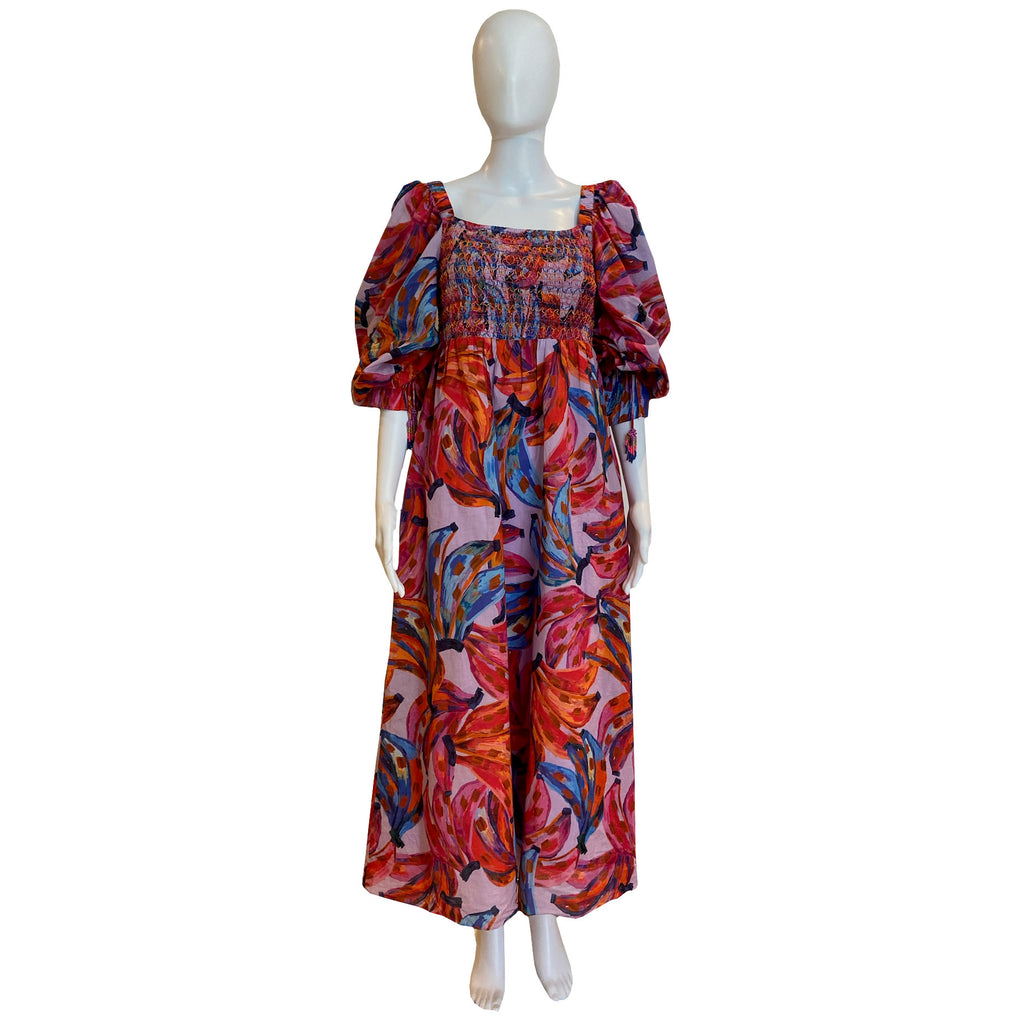 PUFF SLEEVE
Gathered at the shoulder and at the finish of the sleeve but puffy in-between. Can be any length.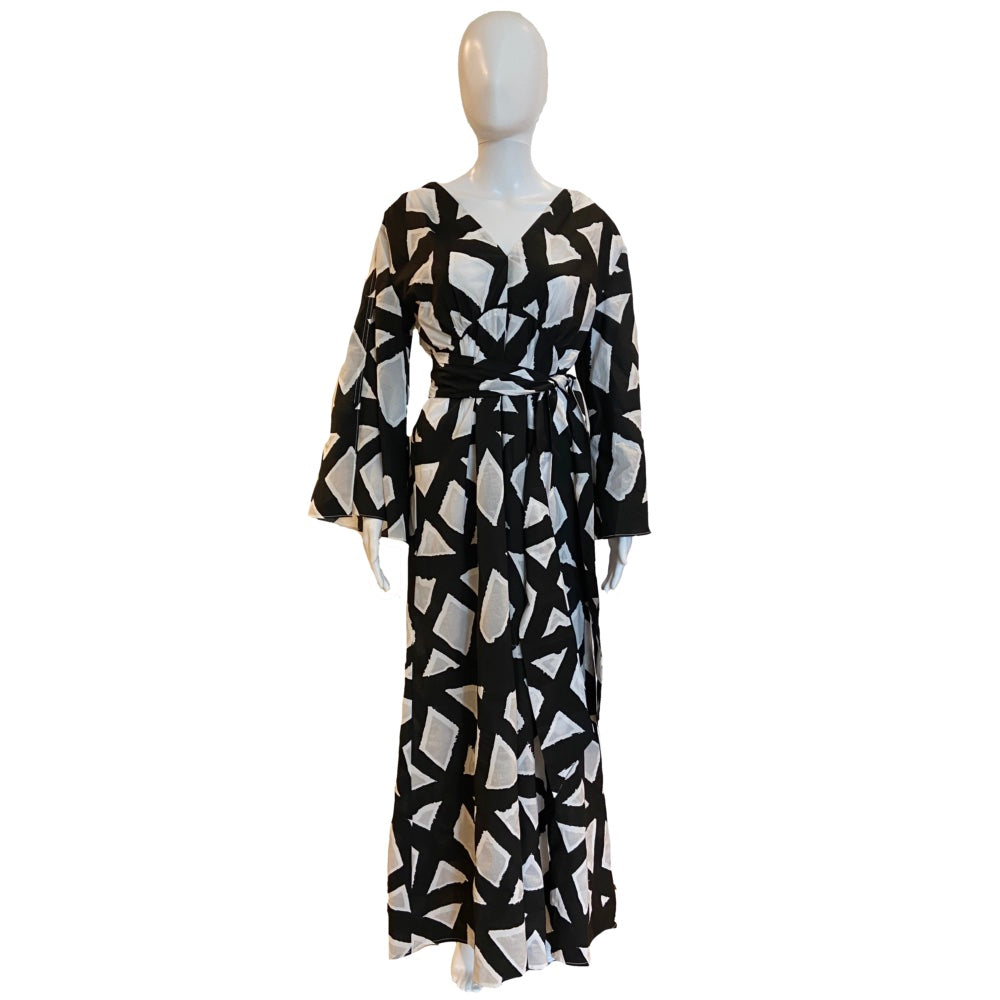 KIMONO SLEEVE
Extends out from the bodice of the garment, not sewn on separtely - not set-in. The entire sleeve is usually the same width, does not taper.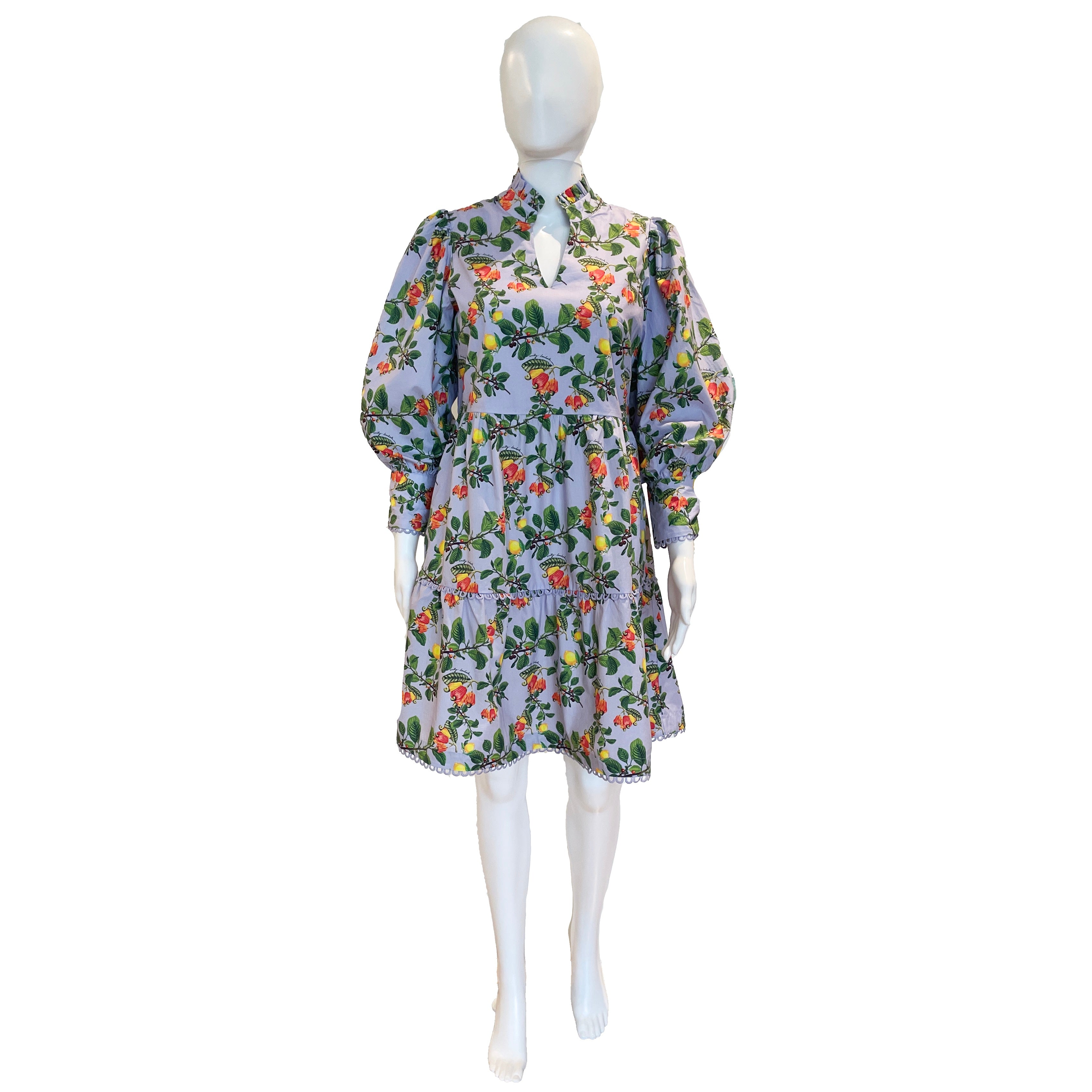 BISHOP SLEEVE
Flares out from the shoulder to the wrist with lots of volume. Tightly gathered at or around the wrist.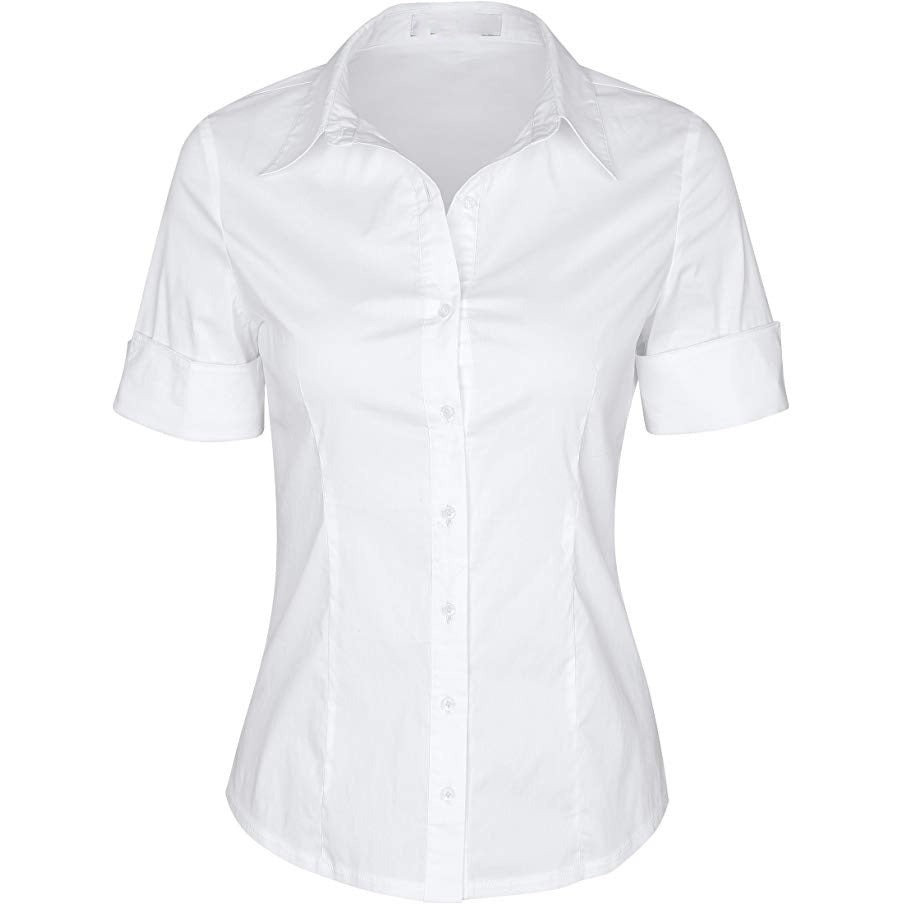 CLASSIC SHORT SLEEVE
Set-in, ends halfway down upper arm.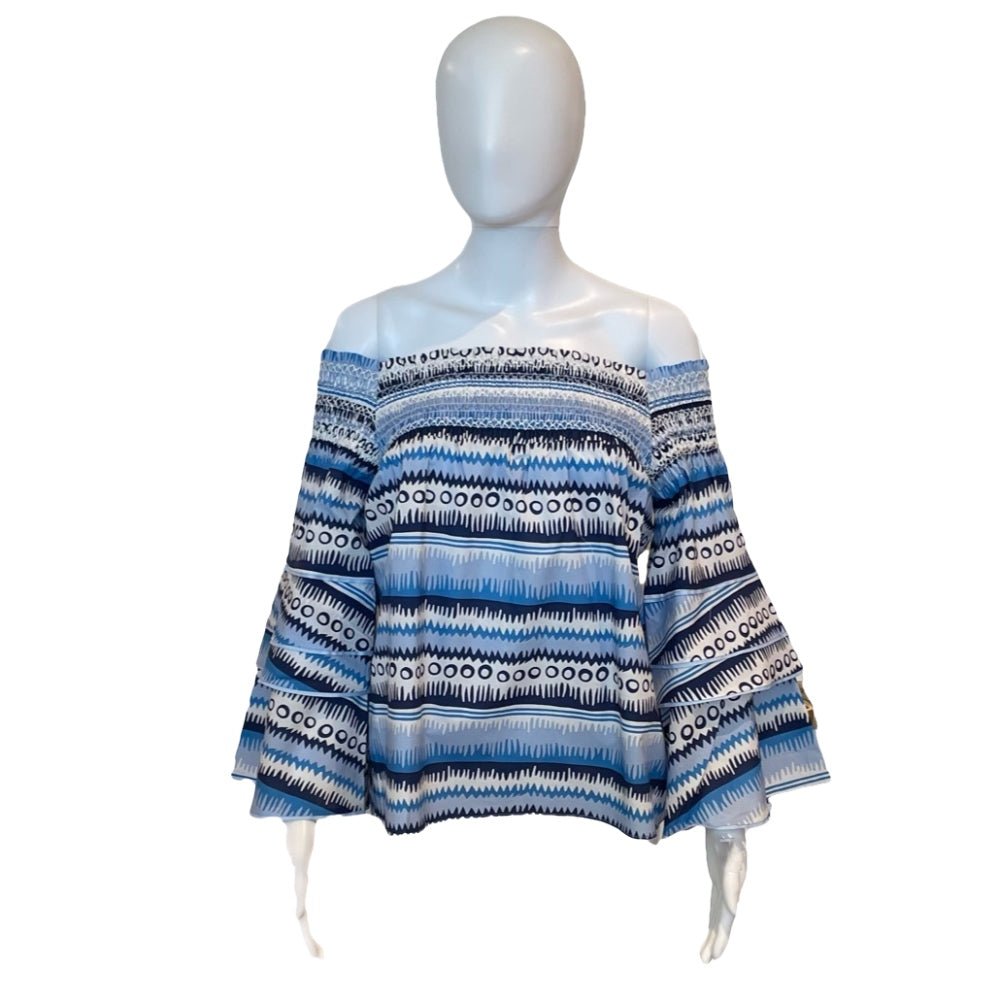 BUTTERFLY SLEEVE
Flares out from the shoulder (or thereabouts) and can end anywhere on the arm.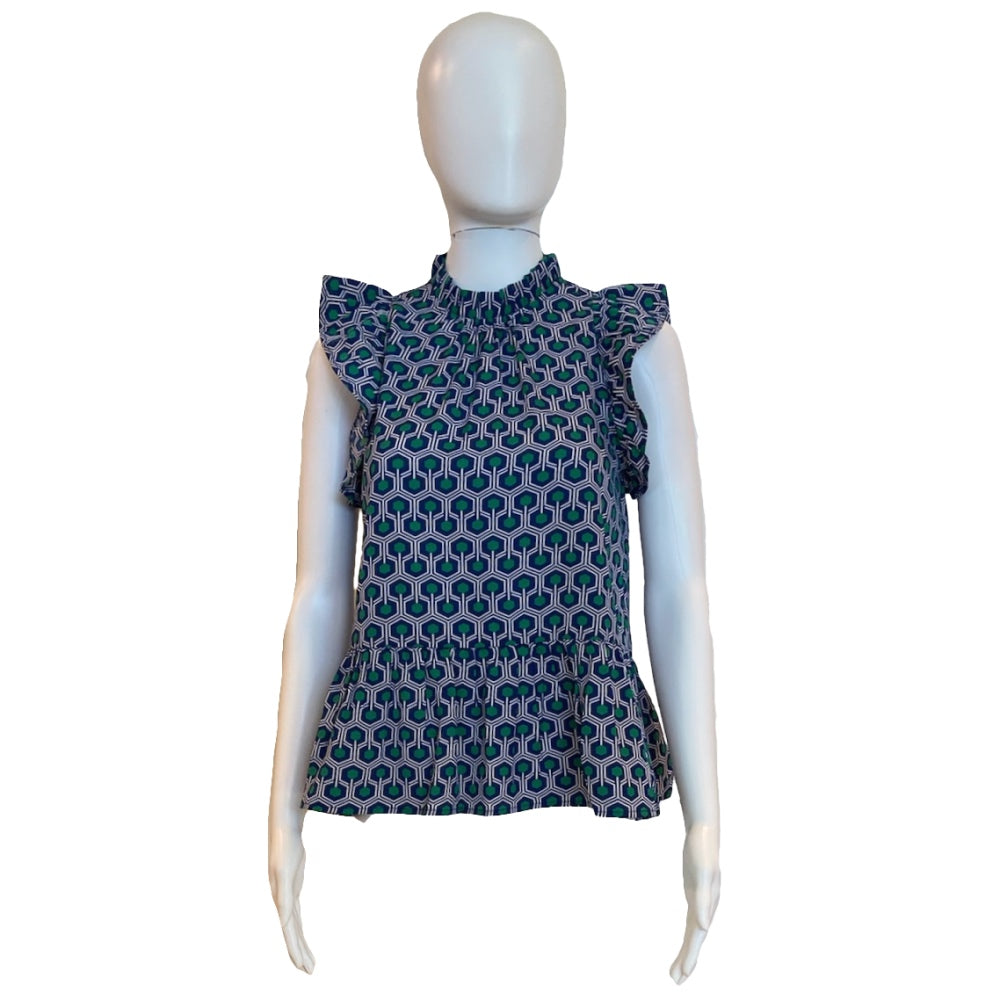 FLUTTER/RUFFLE SLEEVE
Gathered at shoulder, can be any length from cap to elbow.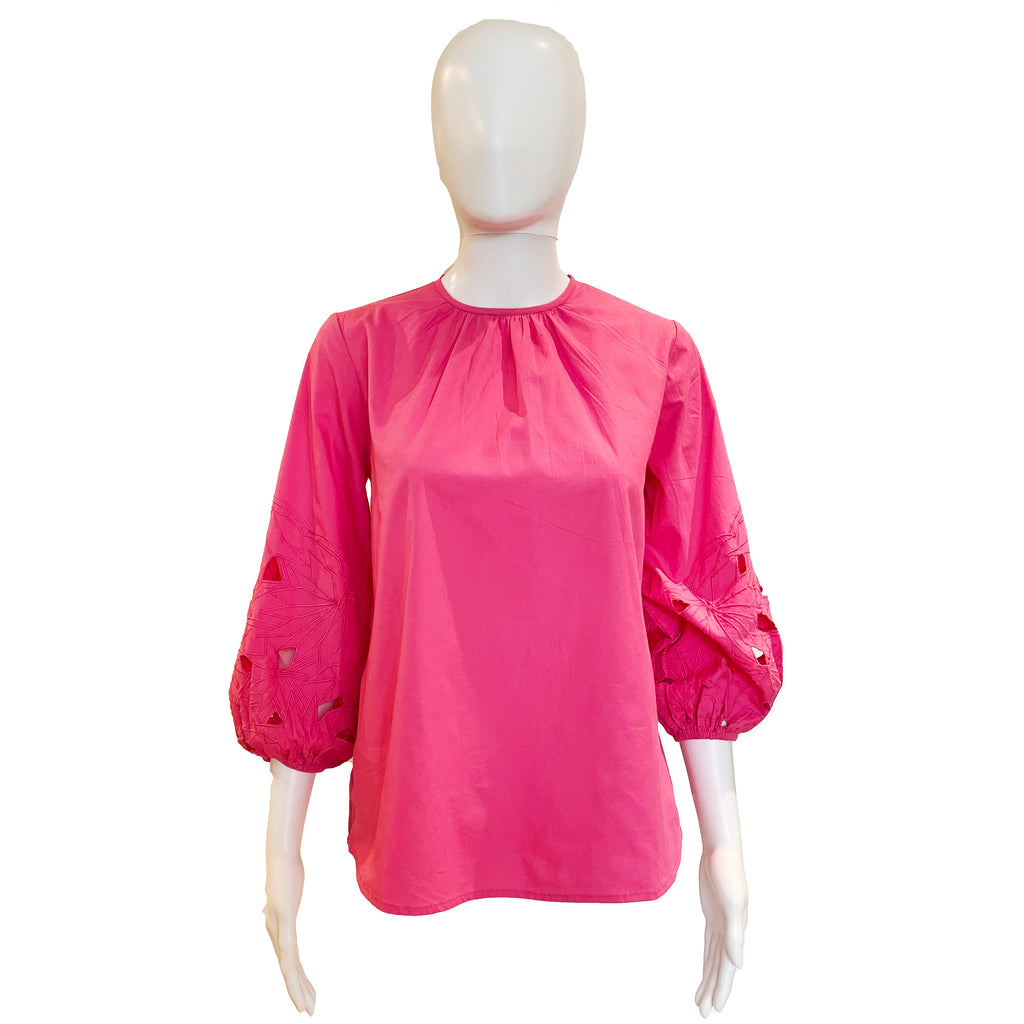 BALLOON SLEEVE
Puffed and full from shoulder to forearm or wrist.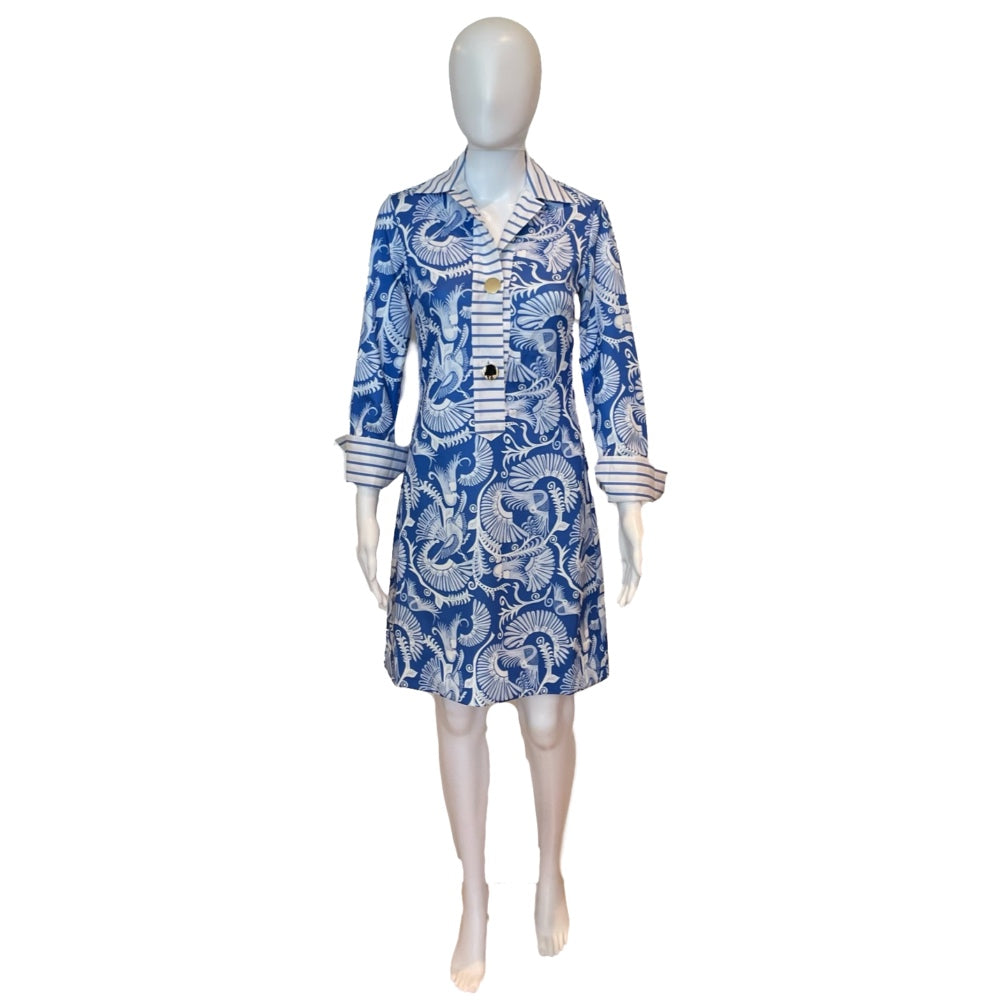 CLASSIC LONG SLEEVE WITH CUFF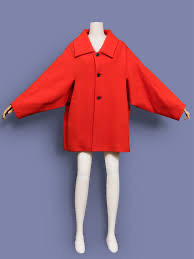 DOLMAN SLEEVE
Very deep armhole, sleeve getting progressively narrower to the wrist or ending on arm. Also called a batwing sleeve.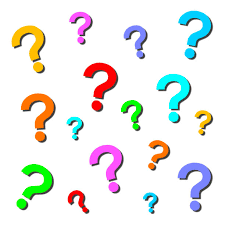 SO MANY CHOICES!
Different lengths and shapes of sleeves emphasize different parts of our arms and bodies. They can even draw attention to beautiful bracelets or to our freshly manicured hands and statement rings.
Like necklines, sleeves are a matter of personal preference and what we think flatters our body. But be a little adventurous and try some different shapes and lengths. You might be pleasantly surprised!
You need a variety in your wardrobe so that, depending on your fashion mood (and the weather!), you can always look in the mirror and say, "Yep, that's it!"
We at The Grove try to be as detailed and precise as we can when describing a garment. But, as the old saying goes, "A picture is worth 1000 words". Let me add a NEW saying , "Trying on is best!", whether in your home or in our Winter Park store.
So here's to sleeves, long and short, fitted or flowing, we need them all - they are our arms' best friends!