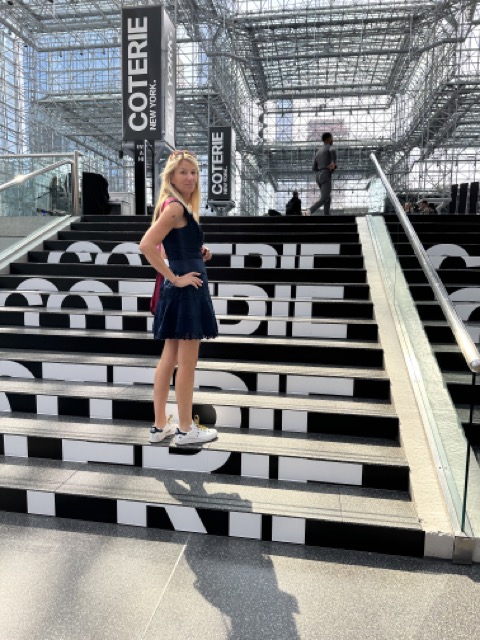 Spring 2023: Let's Do The Time Warp Again
70s
Apologies if you wore it the first time around… let us assure you the seventies are back, but with better fabrics...nothing flammable, please! Crochet, tie dye, bell bottoms oh my. We're channeling Bianca Jagger in long, lean pantsuits. Our free-spirited friend Meghan Fabulous can dress you for the Dead (RIP Jerry) in dancing bears and skulls, and there was more marabou than even Aretha could wear.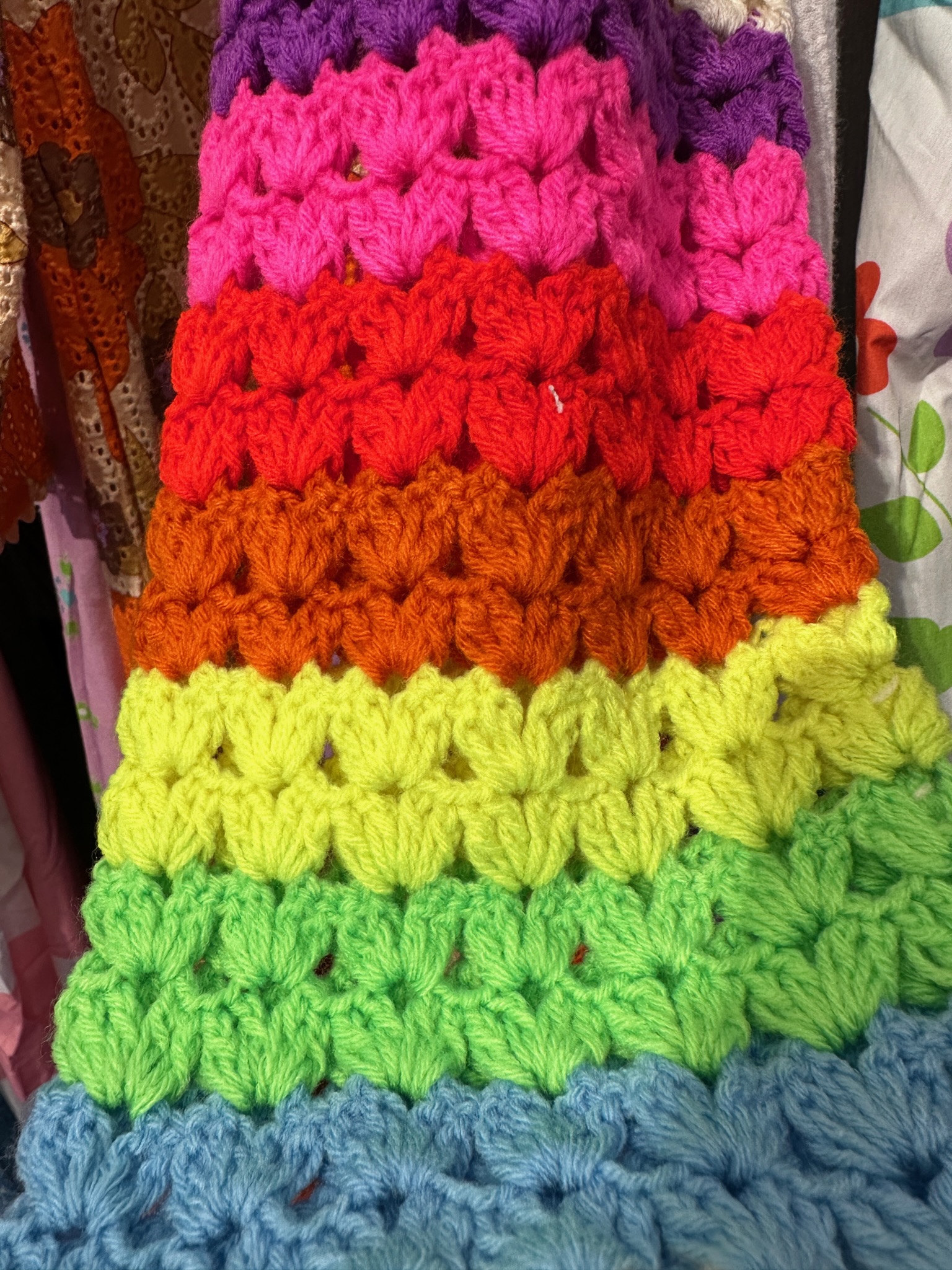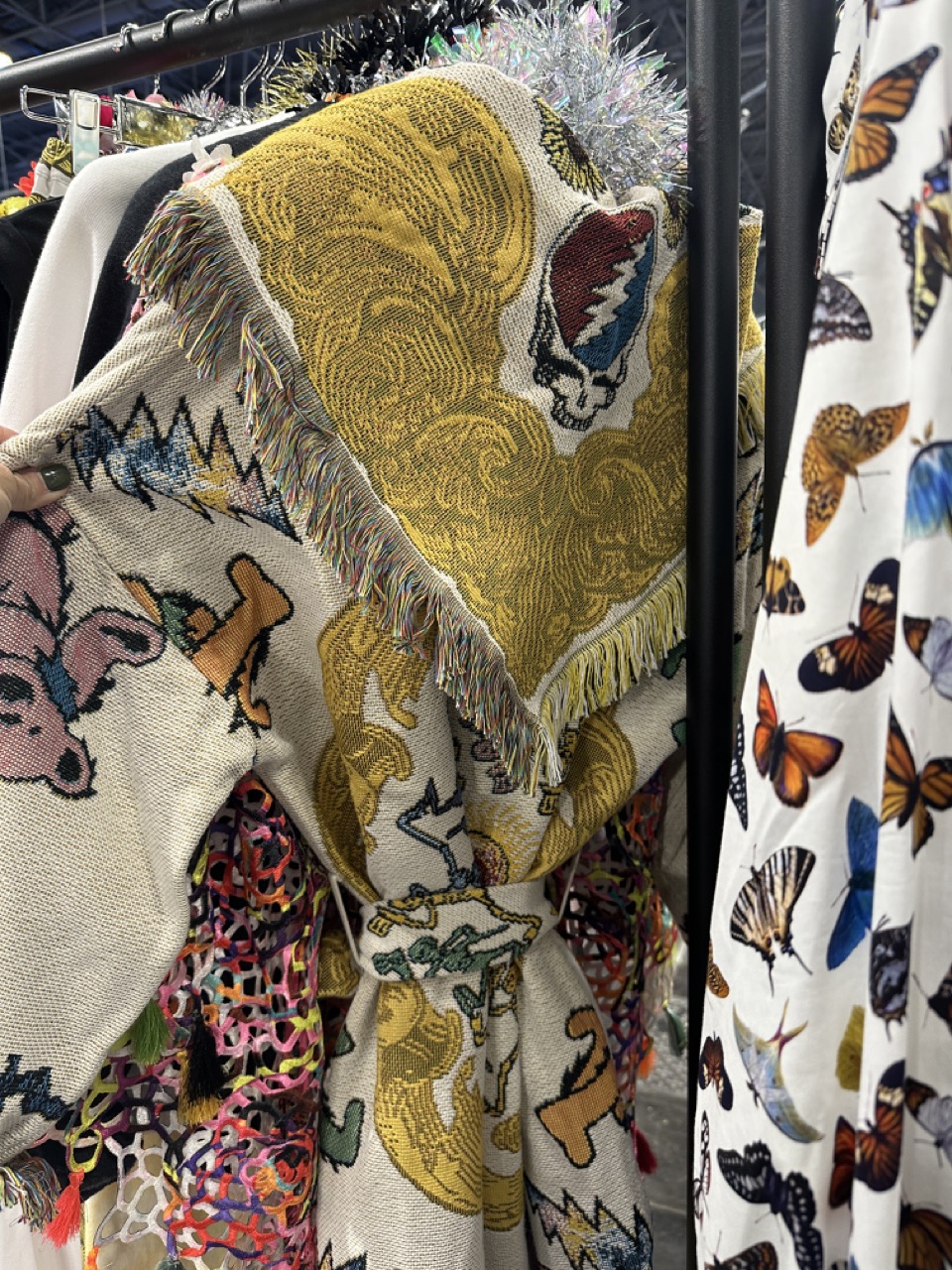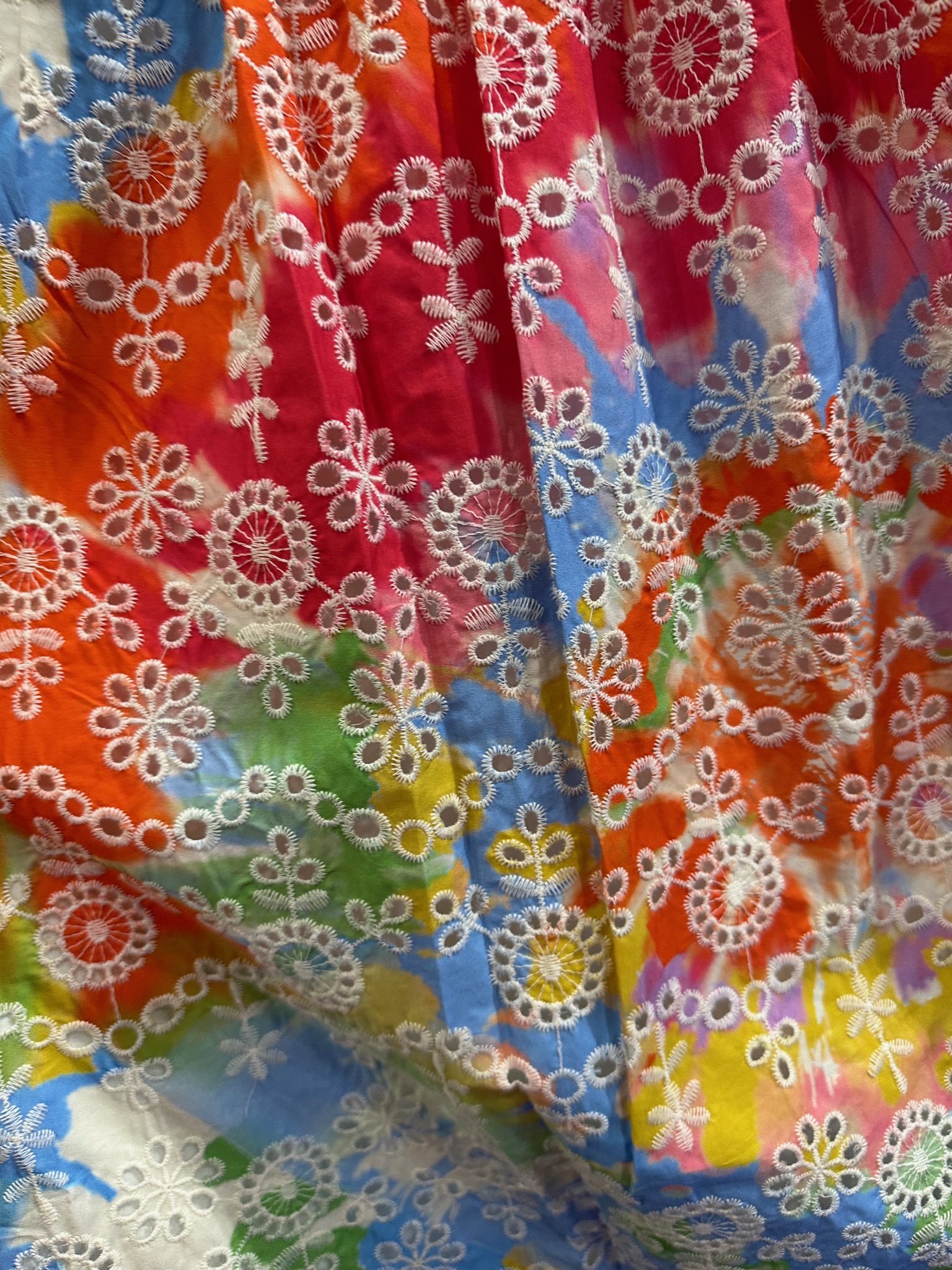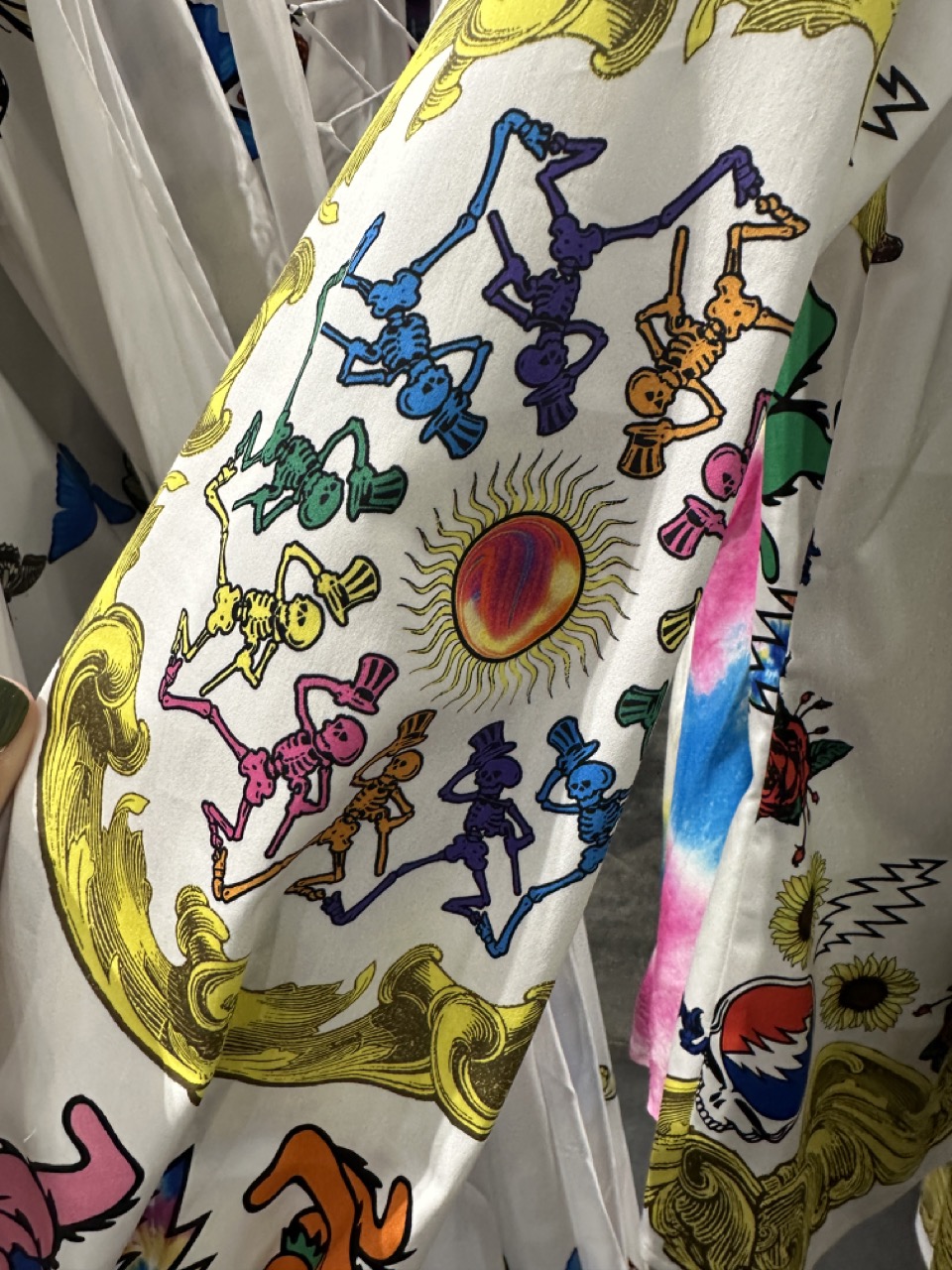 These fantastical fungi were seen everywhere, from sequined suiting to cotton caftans. The mushroom is of-the-moment in 2023. While we ponder a porcini in a full ensemble, we may commit to a smidge of shiitake in jewelry- a brooch or earring, perhaps? Maybe a fun cosmetic bag or printed piece. Or how about a jaunty cap 🍄🤣 ?!?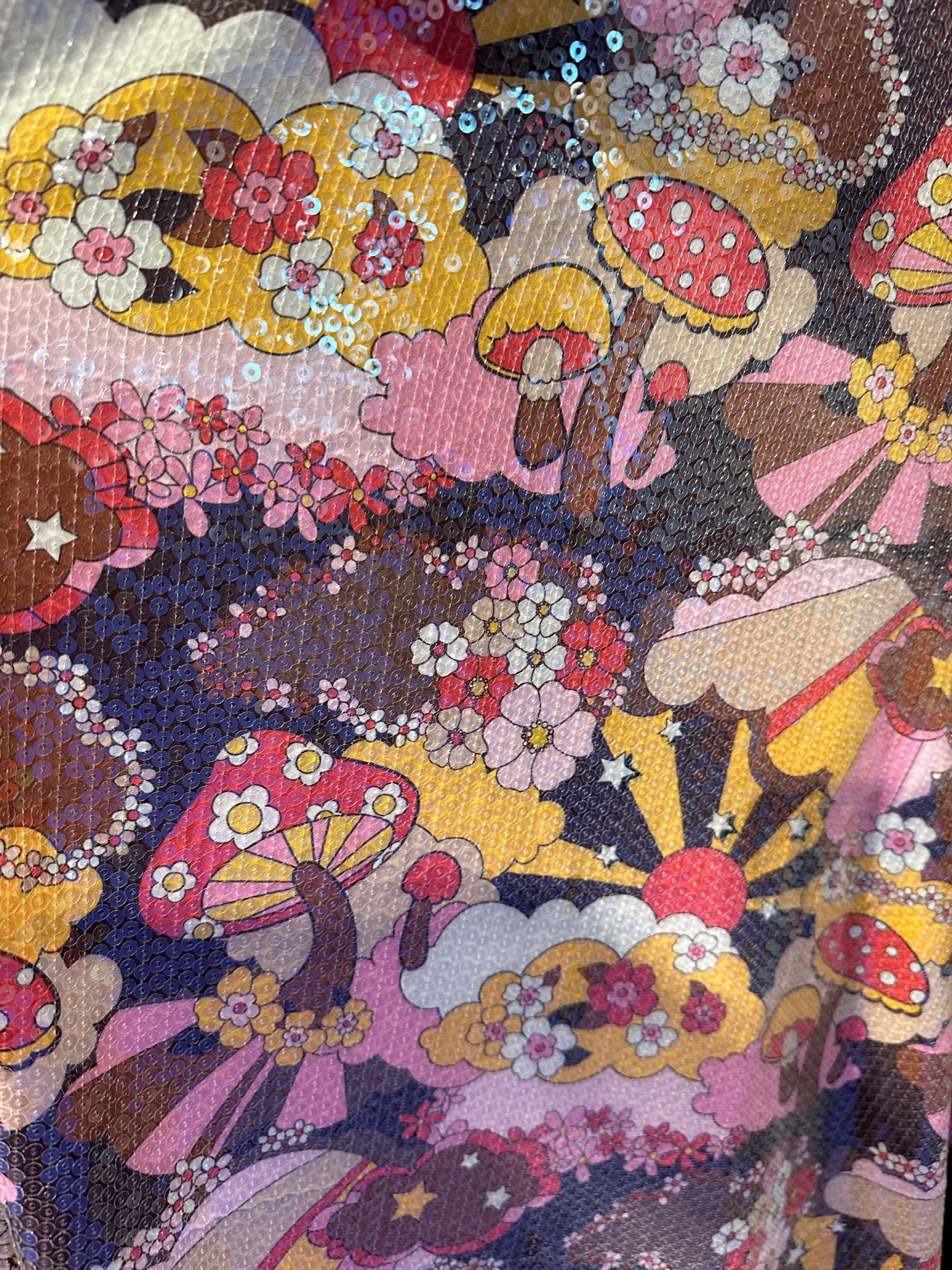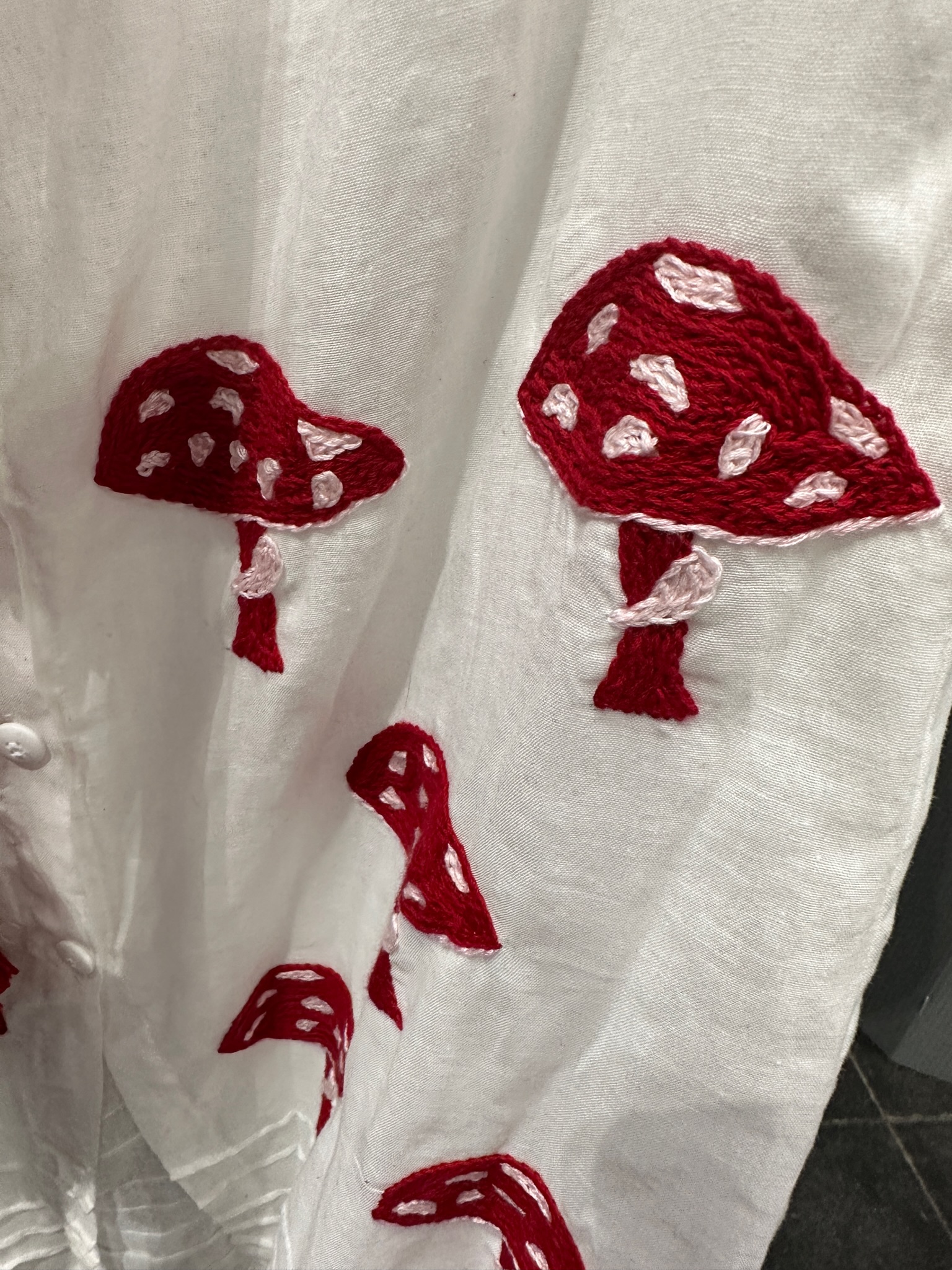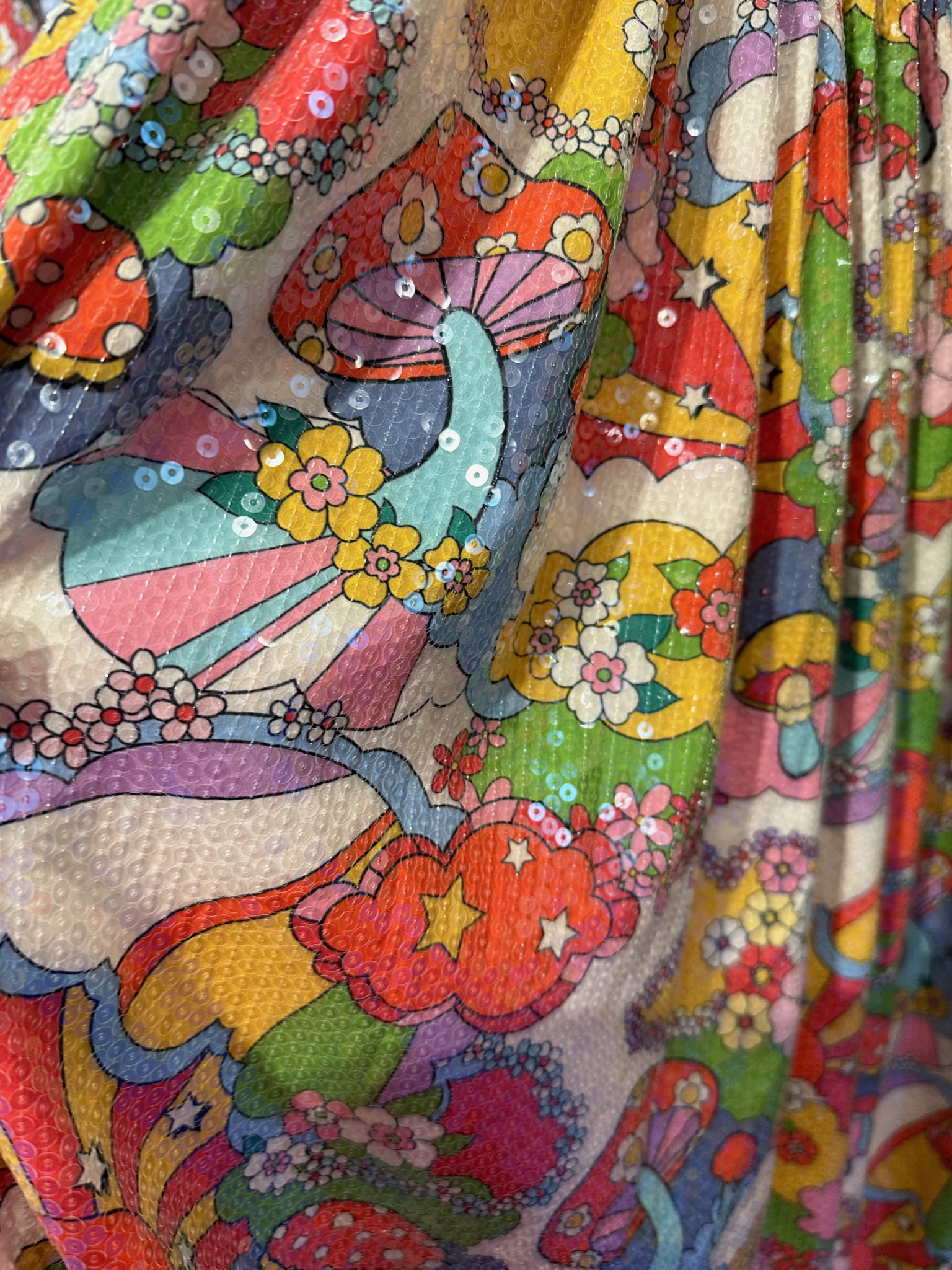 Celestial Shapes
The Zodiac was brought to Earth- clearly the Age of Aquarius has no plans to exit stage left. The planetary players were embroidered in gold threads, printed on silks and, and basically hot glued to anything that would stand still long enough. We saw the sign, cause you just couldn't miss it.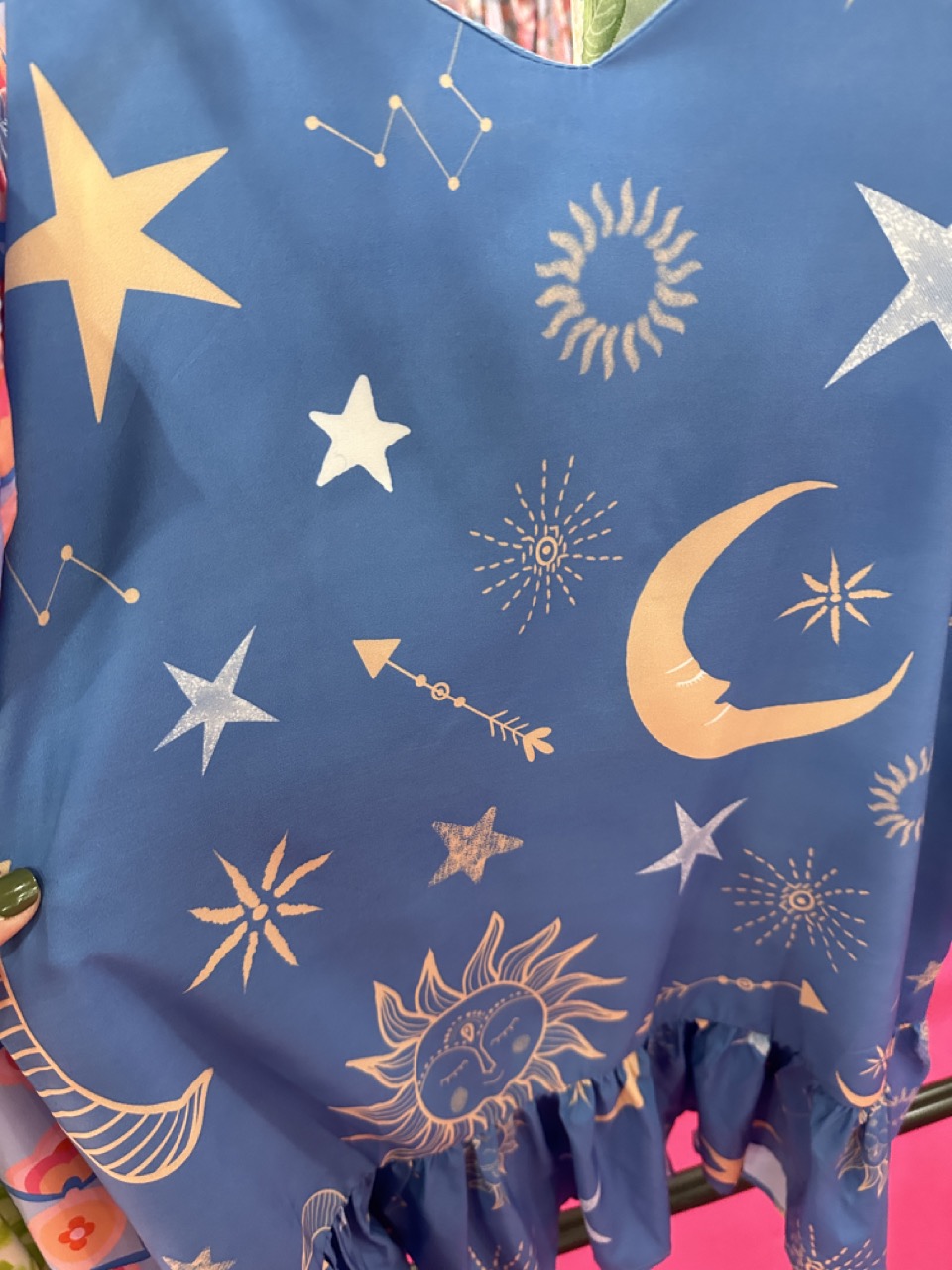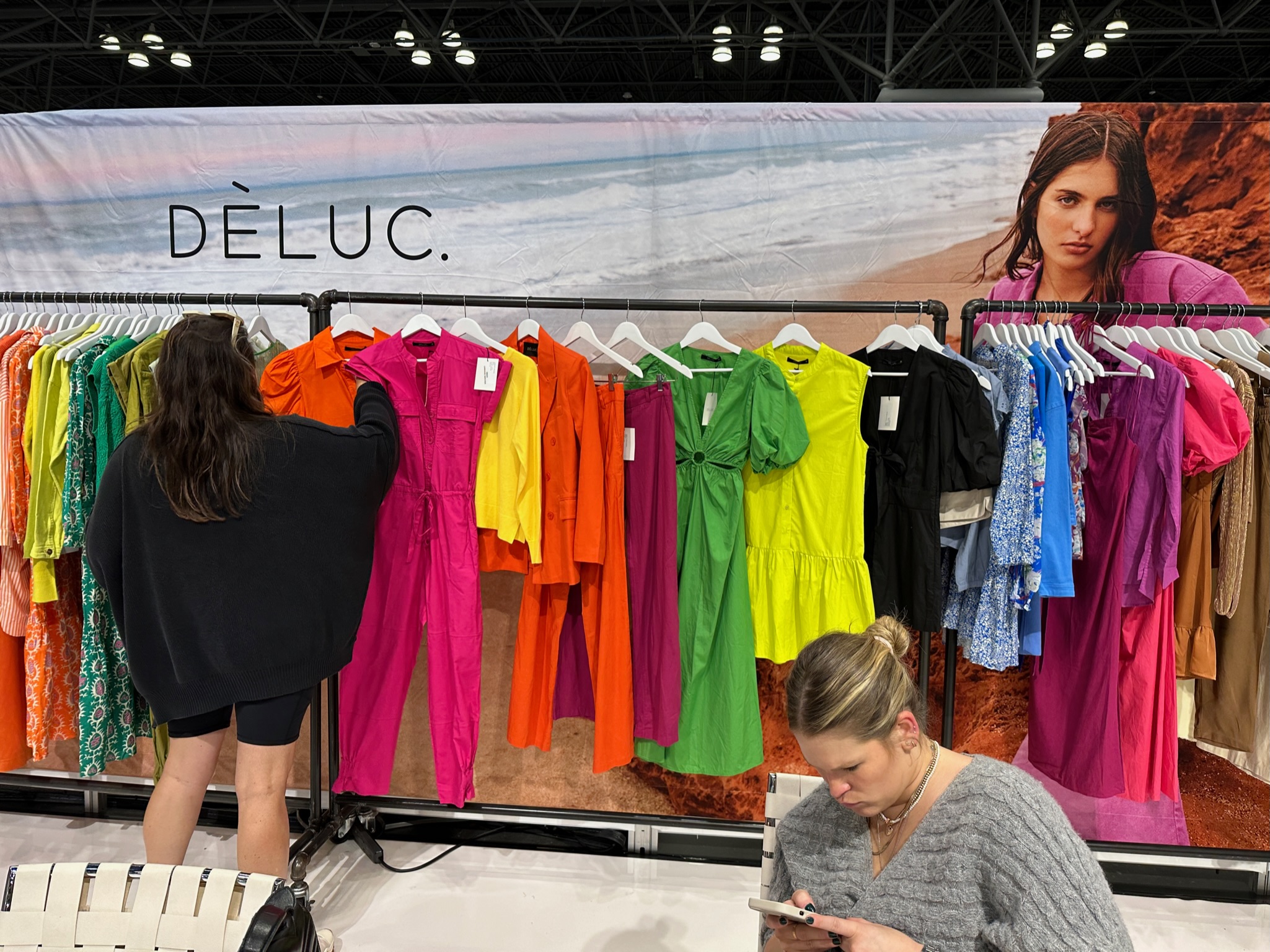 Bright and Bold
Now this is not a radical departure for the Grove girls, but "Here I am" hues are a must have. Simple silhouettes in super saturated colors take your basics barely there to lotsa flair. We of course loved every bit of it. Who doesn't smile when they see the sunniest yellow of the hottest of pinks?
We will keep you up to date with must-haves, maybes and please pass trends, as well as what you can expect to see landing at The Grove via IG, our site and store chatter- hope you enjoy!