The Blue Willow pattern is one of the most recognizable in the world – it is found in homes among almost all cultures around the globe, not just in our little corner of it.
Where it came from and how it made its way into our everyday lives is not a mystery but it is an interesting example of commercial creativity. In 21st century jargon you might say it involves "cultural appropriation".
"Blue Willow" has come to be a kind of shorthand for all Chinoiserie based designs in Imperial Blue, a color that came to be identified with the Ming Dynasty that ruled China from the 14th to the 17th century. This period was renowned for its art both paintings, and ceramics and porcelains. It was during this period that Europe first came into direct contact with China and fell under the spell of its ancient and highly developed culture.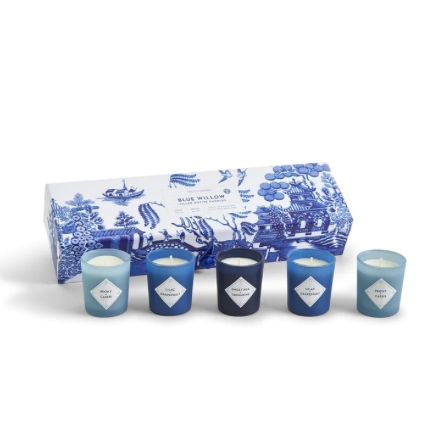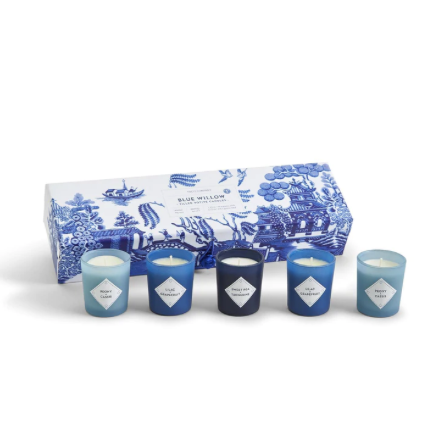 During the 18th century, art and design in the form of silk, lacquerware and delicately painted porcelain began arriving in Britain from China and Britons became enamoured of the "exotic" aesthetic of what was considered a mysterious, far-away land.
The increasing demand for these Eastern goods led to the development of "Chinoiserie", a complex style which drew upon the imagery, patterns and textures of these imported goods. Chinoiserie permeated many aspects of design, from crockery to wall coverings, furnishing to gardens and became an extraordinarily popular trend. It was a European adaptation of "Oriental exoticism" NOT an indigenous product of the Far East although some was came to be made in European dominated Chinese cantons using designs however that were developed in Europe. (Fun Fact: tableware with the Blue Willow pattern was not produced in China for the Chinese market until the mid 1980s!)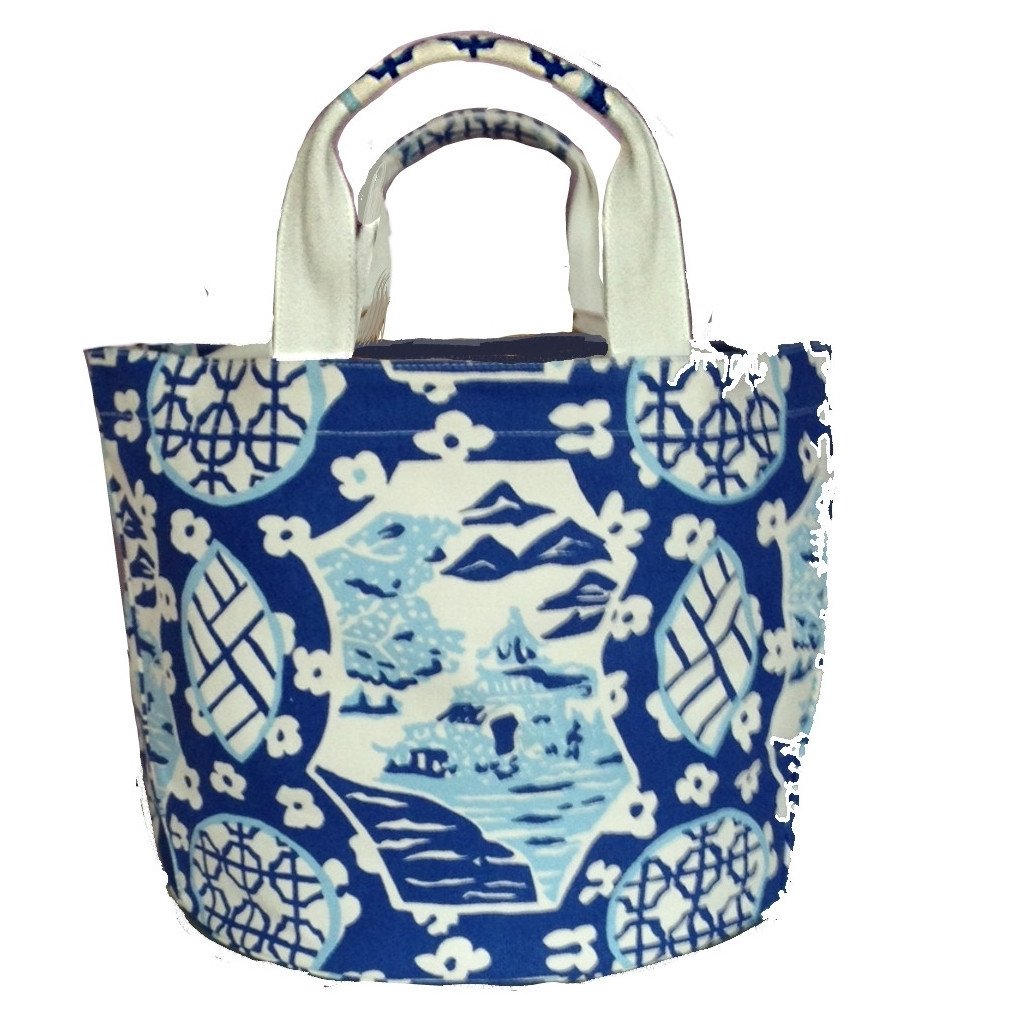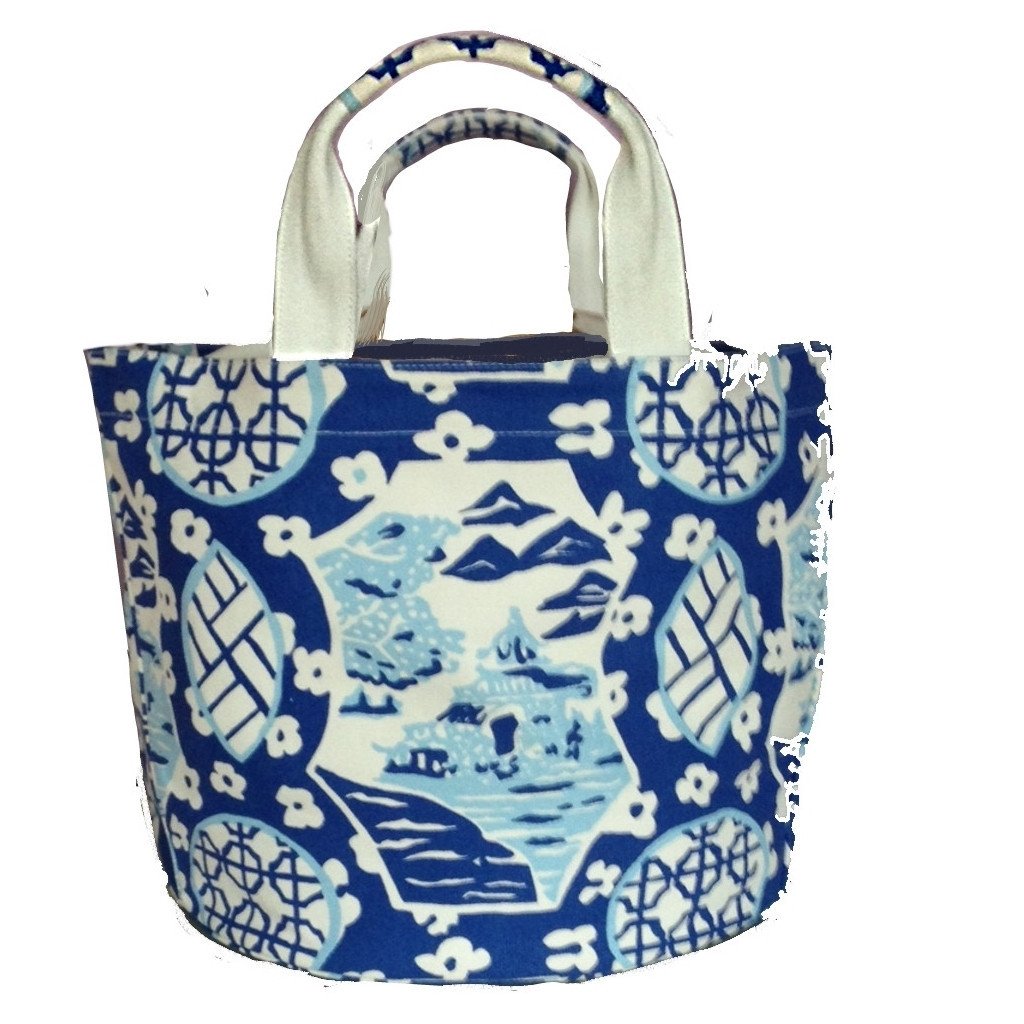 Pottery was an area where 'Chinoiserie' could be developed and marketed and mid-late 18th century saw the Blue Willow Pattern emerge and begin its journey to becoming an iconic piece of ceramic design, one that is common in many homes to this day. The most popular Blue Willow Pattern was designed originally by Josiah Spode in the 1790's in Staffordshire, England. It drew on the motifs found across all manner of imported items from China. The Willow Pattern was a blue and white transfer-printed composite design which brought together Buddhist imagery, pagodas, landscapes, birds and trees from Chinese porcelain. The pattern is said to be woven around a romantic story of star-crossed lovers eloping together.
The pattern's popularity was so enduring that by the Victorian period it had even become the subject of its own song:
'Two pigeons flying high
Chinese vessel sailing by
Weeping willow hanging o'er
Bridge of three men maybe four
Chinese temples stand
Seem to take up all the land
Apple trees with apples on
A pretty fence to end my song'
The ubiquiotous nature and enduring popularity of Blue Willow and chinoiserie in general makes it a natural match for The Grove and Clementine. Clementine has an entire Chinoiserie section on its website with beautiful examples of fine china. The Grove has had multiple products with the Blue Willow pattern over the years. Right now we have only Blue Willow Bandages (yup!) featuring the pattern. Anything with Blue Willow sells out fast!
These blue willow bandages are the most stylish and fun way to protect cuts and scrapes. Assorted in 3 beautiful blue and white patterns that are great for both adults and children.
Cushions and protects. Cushions and protects cuts and scrapes without sticking to them

Premium quality bandage long-lasting. Long-lasting, sure-stick adhesive stays secure with easy open wrapper

Individually wrapped sterile adhesive bandages protect sensitive wounds from coming into contact with germs and dirt for first-aid and wound care

Pe,latex free and hypoallergenic, no stimulation to the skin

Perforated, breathable bandage
The Grove Girls love this centuries old "fad" and will continue to seek out contemporary uses of it, most of which could not have been dreamed of in the 18th century Staffordshire pottery workshops of Josiah Spode!