The Grove 🧡 Gretchen Scott Designs
Why we keep coming back to these fun fashions!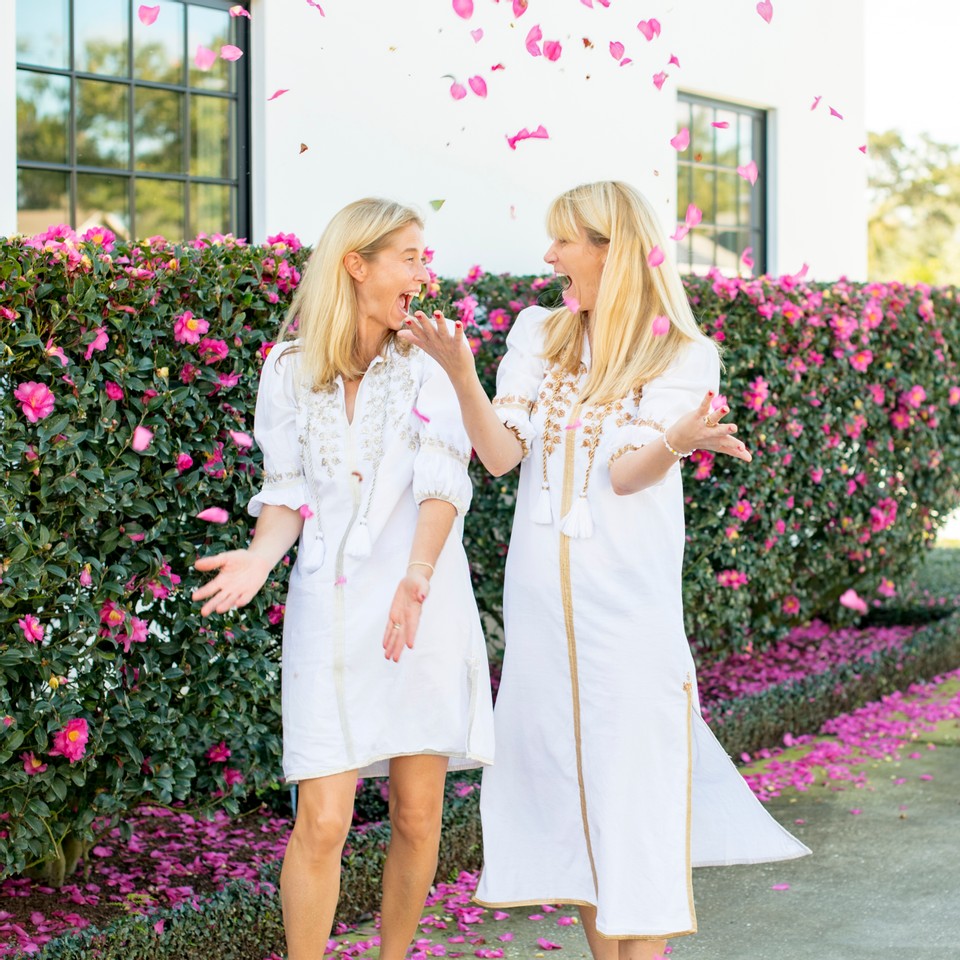 We are Gretchen Scott girls to the core, and what that means is we live by her mantra. It's on every garment she makes, and it embodies her sprit perfectly: "Laugh More, Gripe Less, Ignore Critics, Say Yes, Order Dessert, Love Life."Gretchen is a real person, a true spirit of the brand. She has an inimitable life full of travel, varied professions, passions and pets! We think The Grove and Gretchen Scott go hand in hand because we, too, think that fashion doesn't have to be too serious and if you're not having fun, what's the point?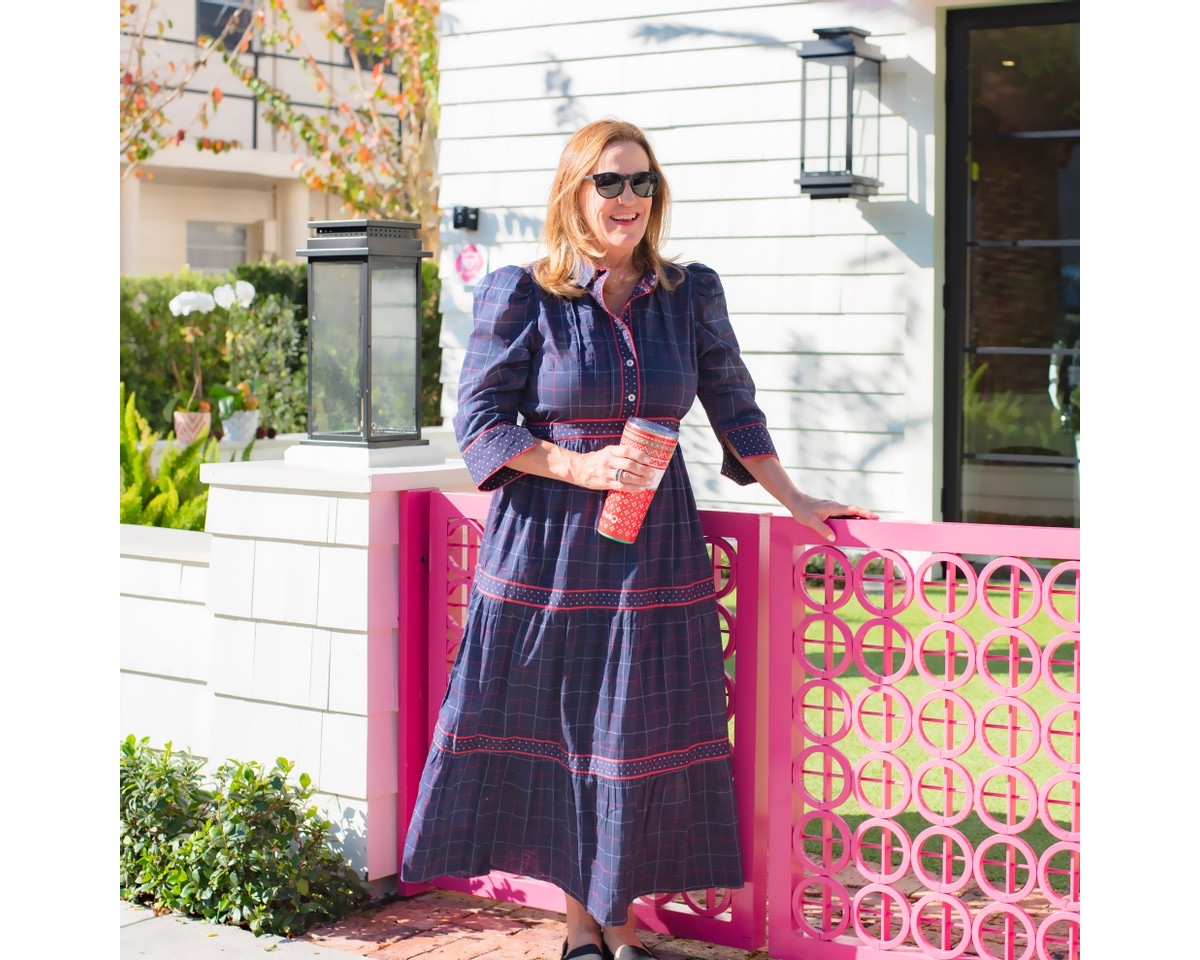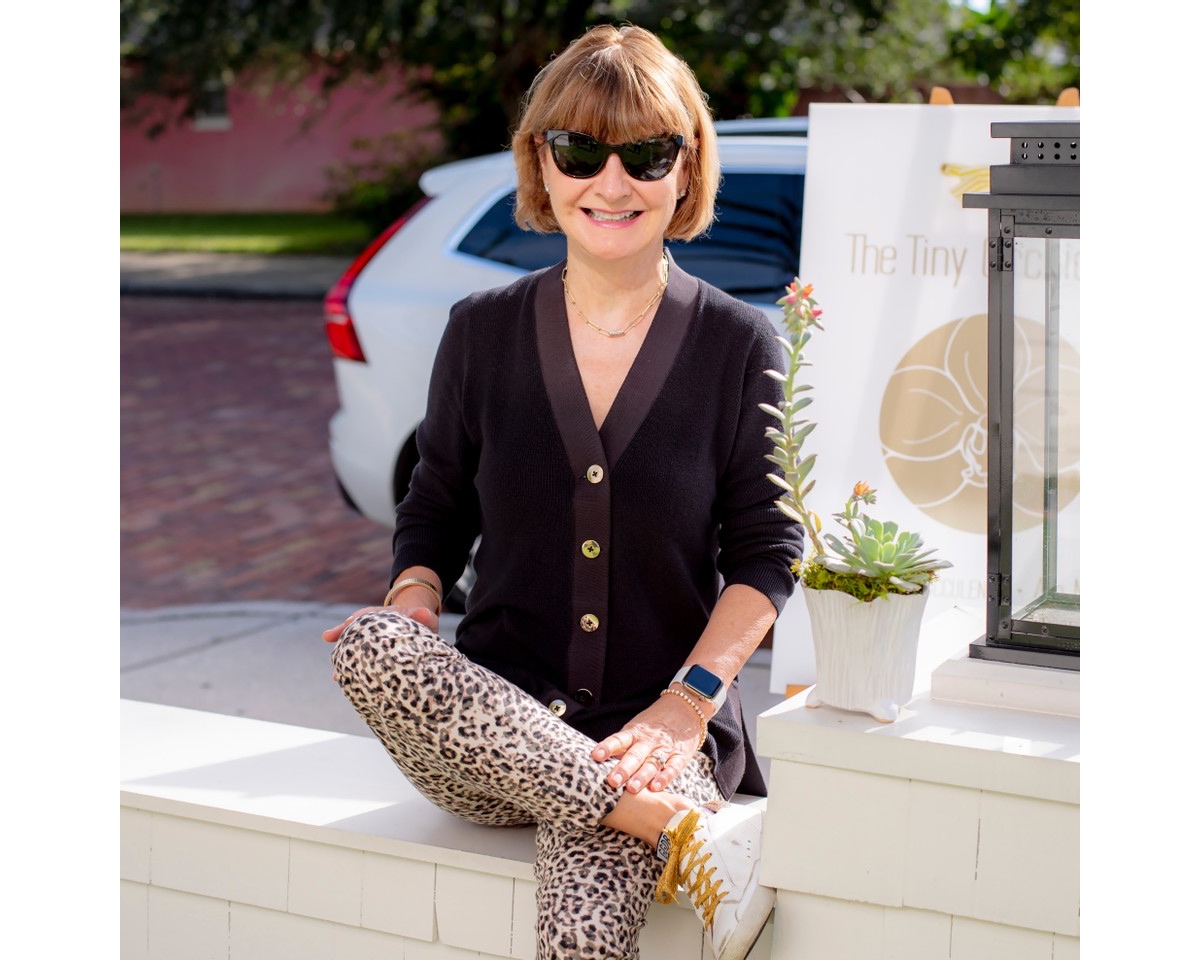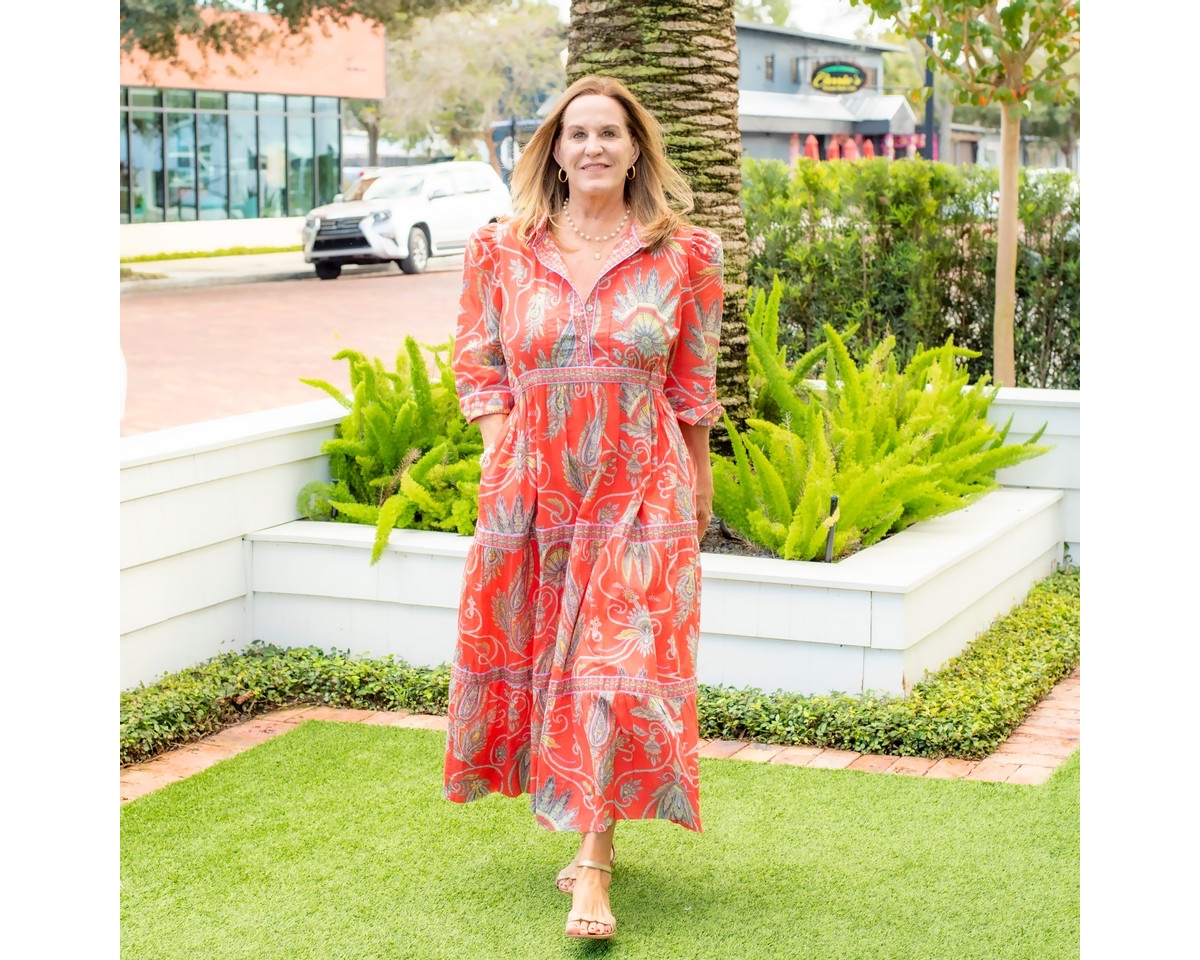 Gretchen Scott dresses fit beautifully, which is one of the key reasons we keep coming back to the brand. Her dresses are cut for an adult woman, with room for a hip and bust without making you feel frumpy. There's enough variety in the styles to flatter all bodies, and we've found a few that we believe are universally appealing. Her stretch jersey is the perfect fabric for travel- you can pack it, fold it and haul it around without a wrinkle in site. We particularly love the Twist & Shout and Ruffle Neck styles. Twist & Shout nips in the waist with its front twist detail, and the contrast trim on printed styles at the collar and down the button placket always add that extra pop. The Ruffle Neck is a true classic *swoon for the pink versions* and that open neckline shows off your collarbones and jewelry like a frame. And as we say, you rarely have a bad collarbone day :)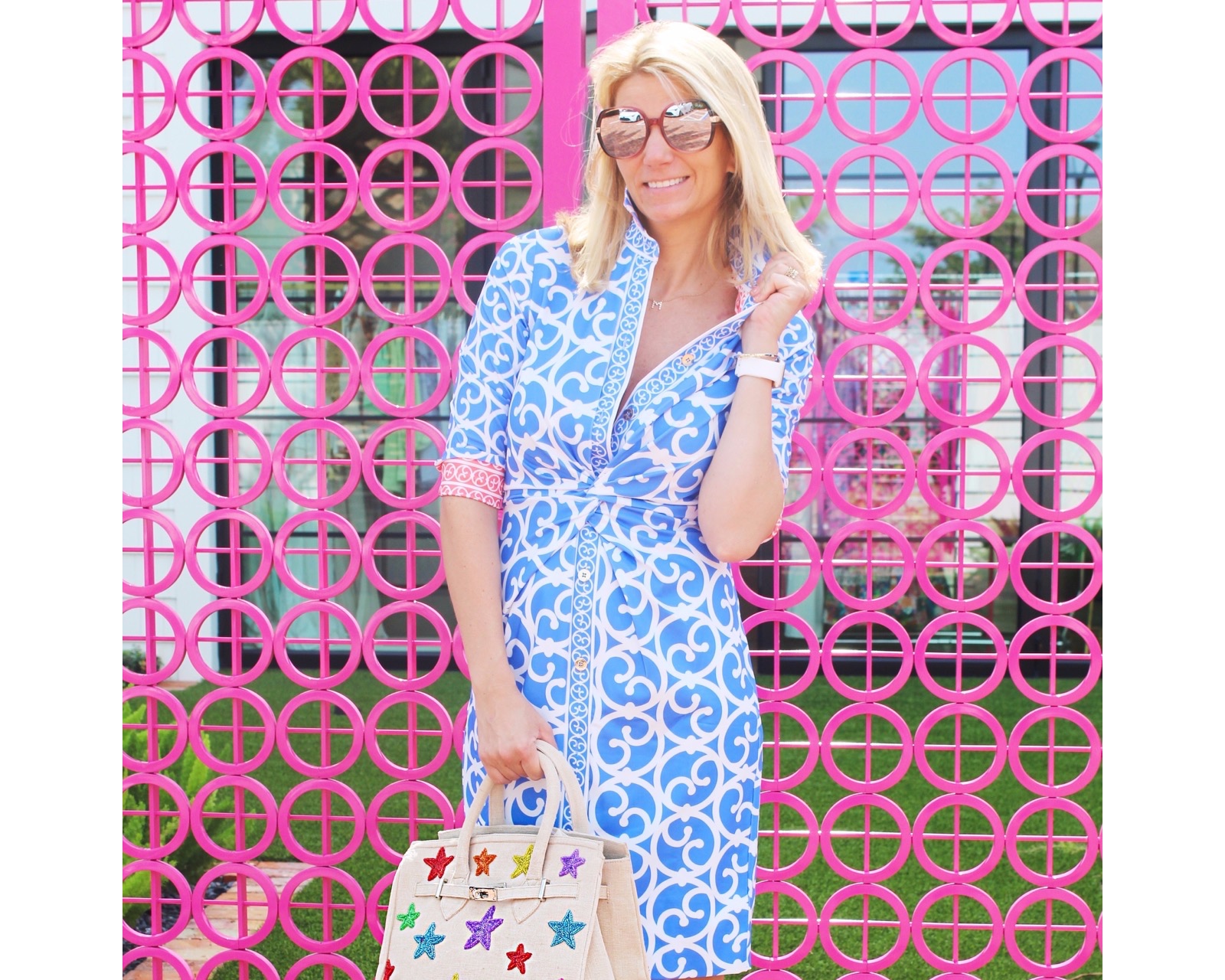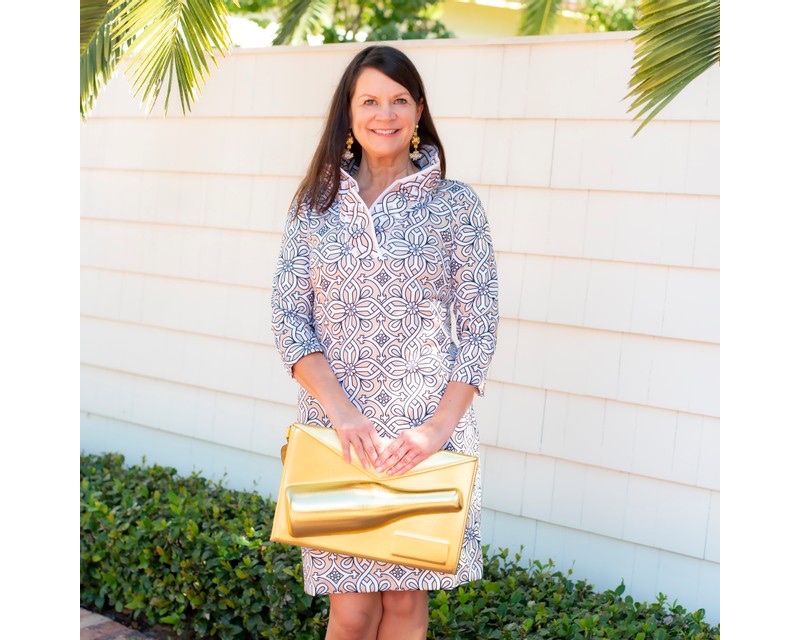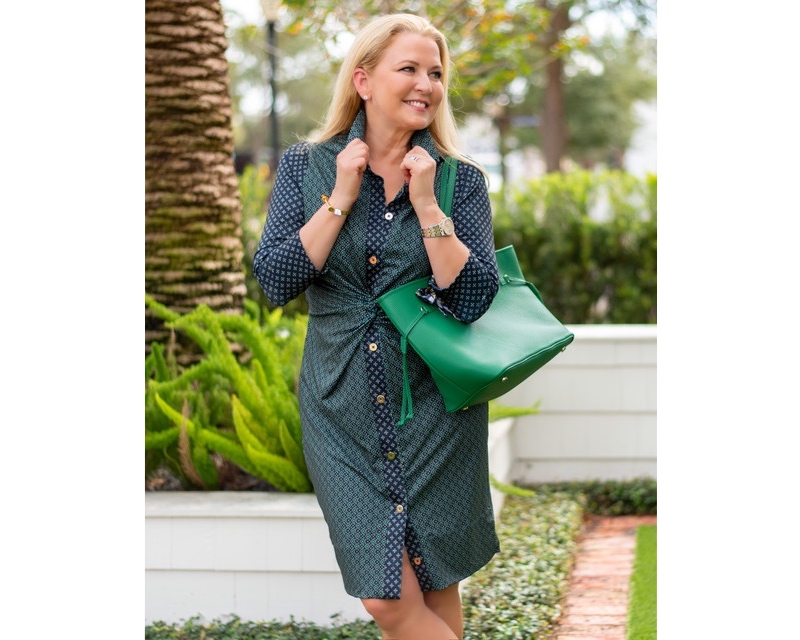 Many of the printed fabrics are inspired by India- we also love a good block print, and appreciate the effort that goes into creating them. Most beading and embroidery is done overseas, and the detail work is hard to beat. That combined with gorgeous cotton makes a perfect resort look. We also bring their table linens in at Clementine, and the bold, graphic prints make your tablescape pop!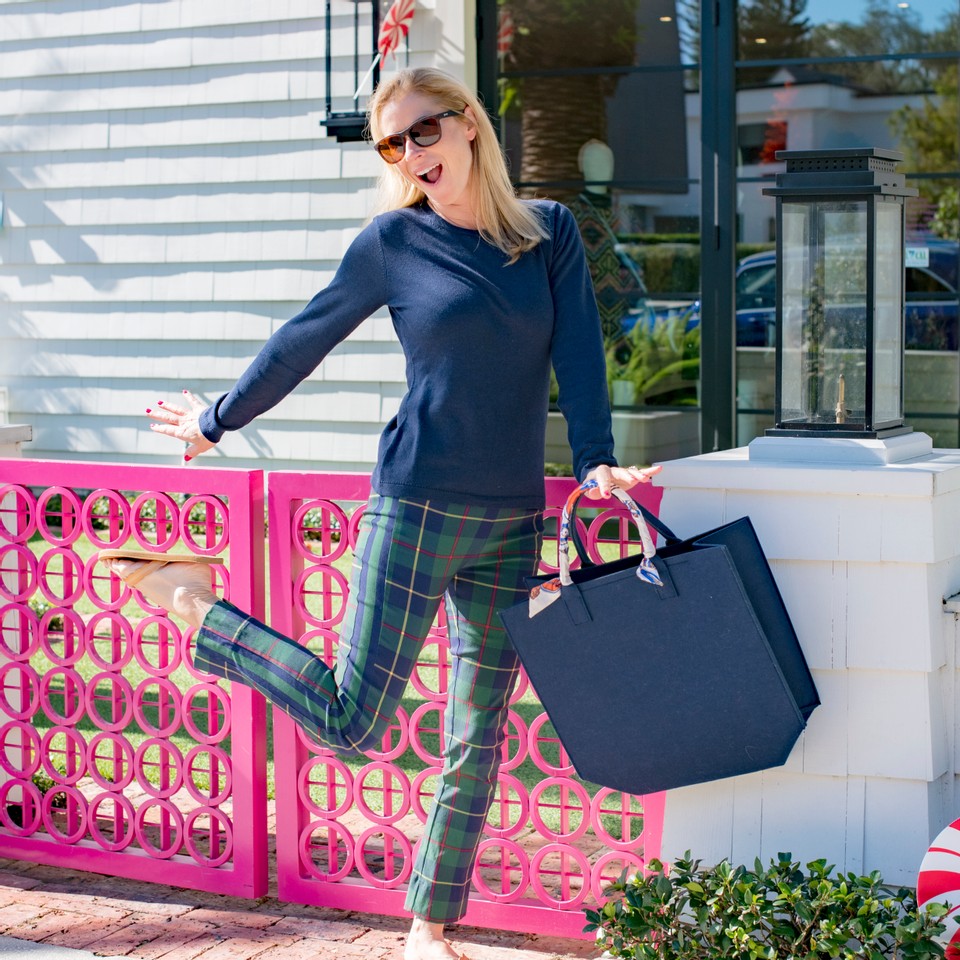 You know we appreciate a good holiday plaid, and the team at Gretchen Scott always delivers. They also get cheeky in naming them- "Plaidly Cooper" anyone? 🤣 Their Gripe Less Pull On Pant in all the holiday iterations is a must-have for us. We pair them with velvet tanks or solid shirting to make them Florida-appropriate, and they always sell out.
Every October you can start to see them arriving in the store. For a state without seasons, this is our version of leaf-peeping... it's plaid popping!
Another aspect both Gretchen Scott and The Grove share is our passion for philanthropy. Gretchen Scott supports so many great causes, from cancer and disease to education and marine life. We love that the company is so generous, and they're a great example as we continue to give back in our own community.
Now you know why this brand is a must-have for the Grove Girls. We always look forward to seeing their new creations, and we love finding the latest prints in their tried and true silhouettes! And we can't go without a shout-out to our sales rep, Lyn... she goes above and beyond for us, and even tolerates us laying down on her floor when markets have worn us out! Love ya Lyn 😘